Animals!
The animals are gathering. But one species hasn't turned up, and it's the species which has been causing all the trouble.
Something's got to be done, and whatever it is, it's going to be wild!
Fun, interactive and featuring original songs, Animals! is an empowering and uplifting performance about animals, humans and nature. It celebrates the amazing wildlife around us and makes big things feel possible.
Dens & Signals bring people together to create connections, shared moments, and future possibilities.
A deft and imaginative experience – The Guardian on Treasured – A Secret Journey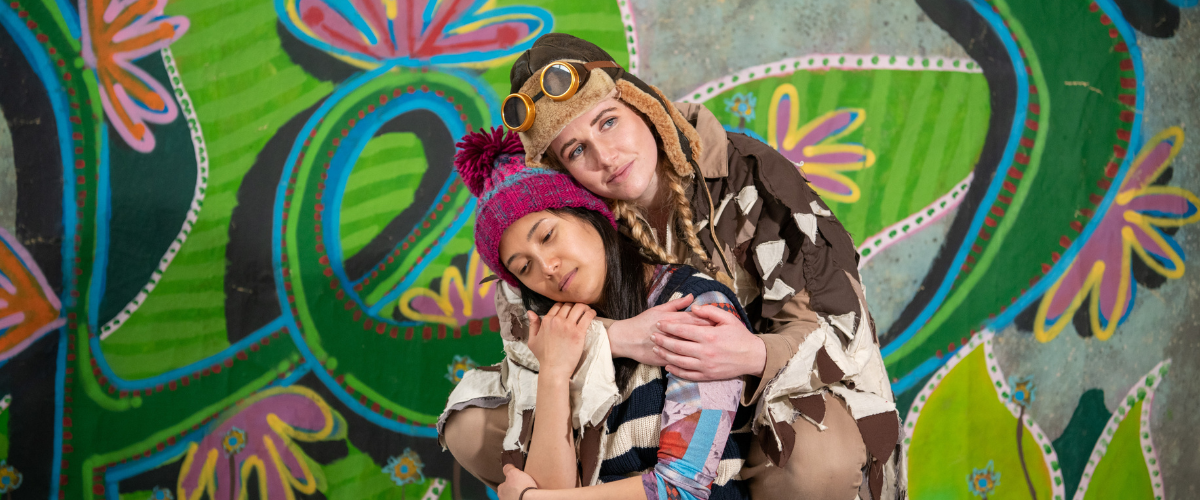 A beautiful swaggering pleasure – Audience member on The Wake
Age guidance: 6+
Running Time: 60mins
Why not make a day out of it…
If you have a ticket to Animals! you can grab yourself a discounted £5 ticket to attend a Zoolab workshop on the same day🐍