Baby Bear – for 18mths+
Join Baby Bear as she explores nature and wildlife in an uplifting, beautiful and comical theatre production.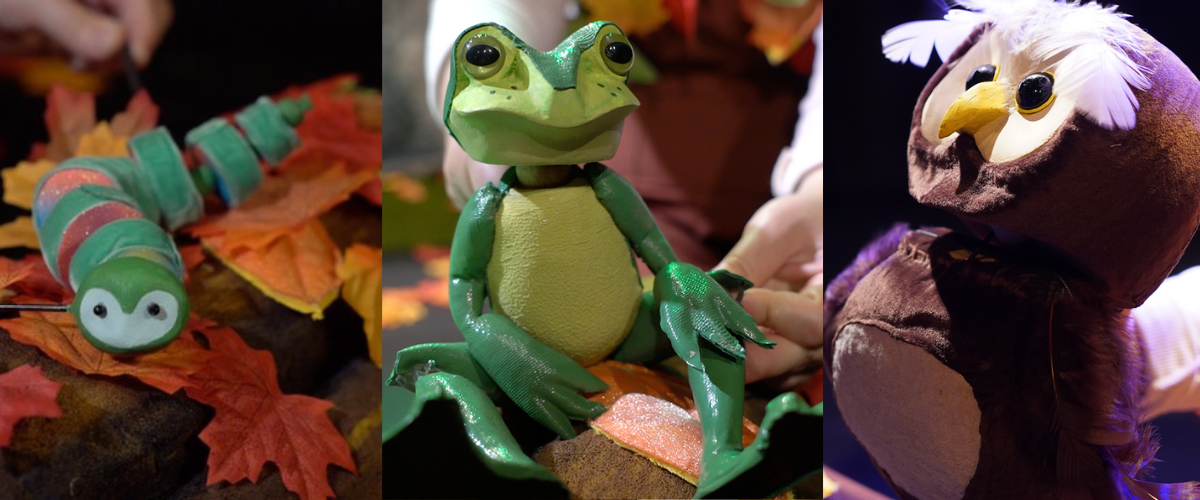 Baby Bear doesn't want to venture outside her cosy cave. But she is too curious about the sights, sounds and smells outside to stay indoors. Tempted by the creatures that wander into her home, Baby Bear learns the beauty of nature and how returning home is even better after an adventure.
Combining stunning visuals, an exploration of the senses and sung to a mesmerising soundtrack, Baby Bear is a playful, interactive puppetry adventure for babies, toddlers and their families. The perfect first theatre experience.
For ages approx. 18 months-3 years. An energetic version of the production suitable for those on the move and/or wanting a livelier experience.
If you're looking for the 0-18mth experience click here.
20mins performance with optional 20mins stay & play.