Comedy Club 4 Kids '22
Since 2005, the Comedy Club 4 Kids has been getting the best stand-ups and sketch acts from the international circuit to do their thing for an audience of children (aged 6+) and their families… but without the rude bits!
.
A decade later, the company has expanded from one London residency to being country wide, running shows and workshops all over the UK from Peebles to Portsmouth, even producing a book on how to write and perform stand-up.
.
The show is family friendly, but without any patronising idiocy. In fact, it's just like a normal comedy club, but it's on in the day, kidsare allowed in, and thus there is a higher than usual chance of heckles like "why is that your face!?"
.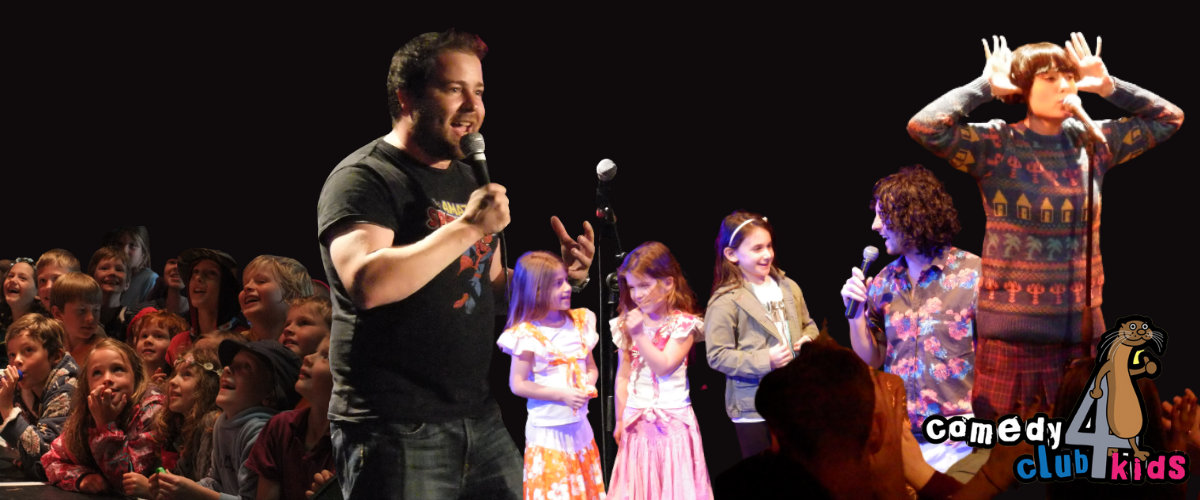 .
A highlight for children in recent years, giving them a taste of some of the biggest names in comedy… with the fun, rowdy feel of a real comedy club" – The Guardian
Running Time: 60 mins      Age Guidance: 6+ 
We have a note of 6+ as kids under that age might not understand everything – in the wordplay and topics being covered – and thus get bored. Followed by wriggly, shouty, and distracting. Babes in arms are fine. It's the children who have only just progressed beyond the toddler stage that we don't really cater for.