It's a Motherf**king Pleasure
Blindness isn't sexy…yet.
Megalomaniac Blind talent manager Tim wants to rebrand disability. Is ambitious but naïve Blind influencer Ross his golden ticket? Expect glittered-up canes,  Blind spin-offs of your favourite TV shows, and a sprinkling of highjacked political causes.
Walking the tightrope of comedy and tragedy, Flawbored's award-winning debut show satirises the pervasive monetisation of identity in influencer culture. A work-in-progress show by the winners of the 2022 LET Greenwich Theatre Award with integrated access at its core.
Company and Creatives:
Directed by Josh Roche
Produced by Stephen Bailey for Asylum Arts
Original concept by Samuel Brewer
Actor/Deviser: Aarian Mehrabani
Actor/ Deviser: Chloe Palmer
Actor/ Deviser: Samuel Brewer
Design: Cara Evans
Video Design: Dan Light
Sound Designer: Calum Perrin
Stage Manager: Carrie Croft and Lauren Hastings
Access Support: Tika Mu'tamir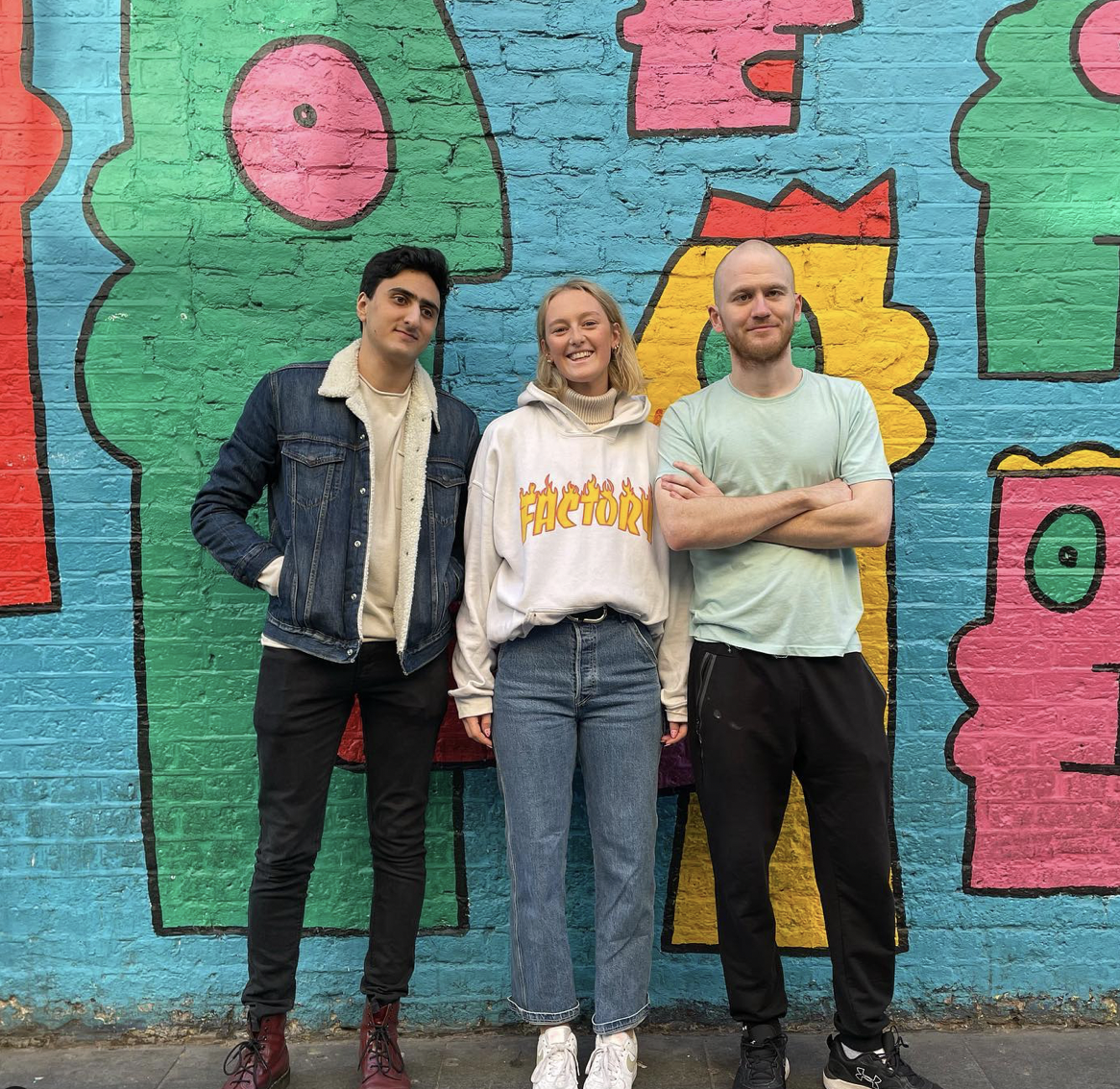 Supported by:
Arts Council England
Greenwich Theatre
Theatre Deli
Camden People's Theatre
Les Enfants Terribles
Wildcard Theatre
Watermill Theatre
Extant