LET Award Showcase 2023
Ten theatre companies. Ten minutes each. Only one winner.
Join us in choosing the
next recipient of the 

LET

 

Award
from critically-acclaimed theatre company Les Enfants Terribles. Carefully selected out of hundreds of applicants from across the UK
, ten emerging theatre companies
are taking to the Greenwich stage to
showcase their work i
n front of a
panel of expert judges
. The winner will receive a package dedicated to getting them to the next stage of their career at this year's Edinburgh Fringe and beyond, including a
cash injection, mentorship, PR and marketing support
plus
a slot at top Fringe venue,
The Pleasance.
The Edinburgh Fringe has helped springboard many artists into much-loved household names including Phoebe Waller-Bridge, Rowan Atkinson, Alan Rickman and of course, Les Enfants Terribles themselves and now we're looking towards the next generation of creatives. Join us in for a fantastic evening supporting new theatre and maybe you'll discover your next favourite!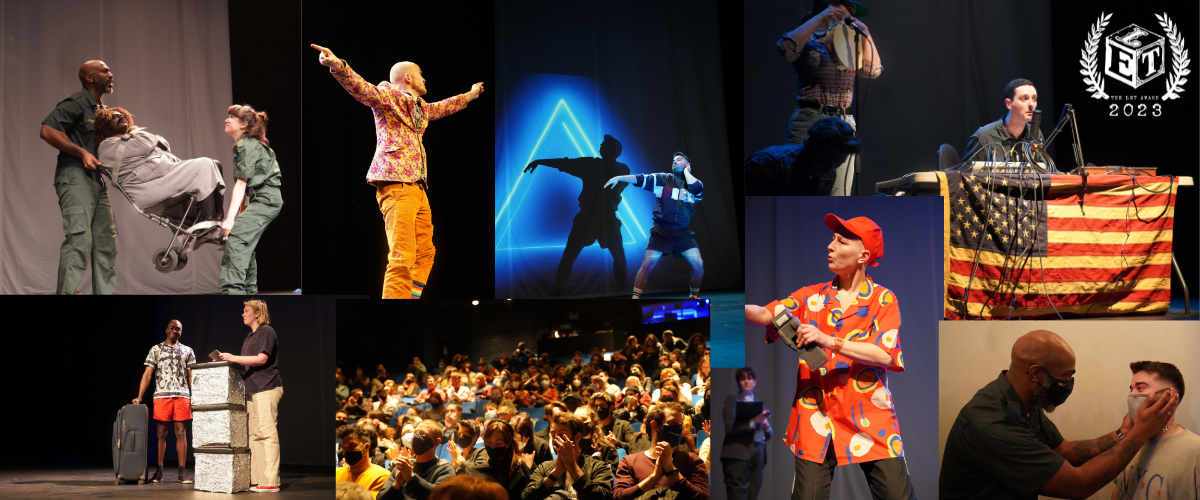 Shortlist:
Bee in my Beanie
CRIPtic Arts
Frolicked
Just a Regular House
Outside Voice
SkelpieLimmer
Tell U Wot
The UnDisposables
Visual Sauce
WWWC
Judges:
Anya Ryan (she/her)

Theatre critic for publications including The Guardian and Time Out

Pax Lowey (she/her)

Elected board member for the Edinburgh Festival Fringe Society and experienced comedy programmer

Nic Connaughton (he/him)

Head of Theatre at the Pleasance

Jonny Patton (he/him)

Programmer & Producer at the Pleasance

Chloé Nelkin (she/her)

Founder of PR specialists Chloé Nelkin Consulting

James Seager (he/him)

Creative Director of Les Enfants Terribles

Oliver Lansley (he/him)

Founder & Artistic Director of Les Enfants Terribles