Little Angel Theatre's Miniature Travelling Circus
Roll up! Roll up! Take your seats for the smallest circus in town.
George the ringmaster has quite the challenge on their hands. The circus isn't quite what it once was but even still,
George has curated a programme of acts more bedazzling than ever.
But first they must make sure all of the acts are ready to razzle-dazzle. Where on earth is Flop? And why is Smelly
Dog making all that fuss?
Join Little Angel's Miniature Travelling Circus and be delighted by beautiful puppets, nostalgic magic tricks and acts
so tiny you may wonder how you can possibly see them! From performing mice to acrobatic fleas – this circus has
stars you won't see anywhere else!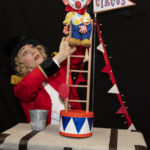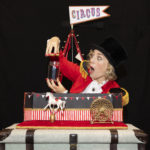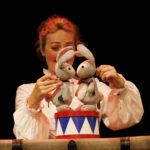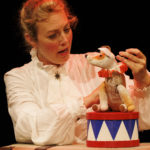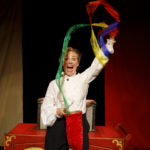 "Superlative"
"A perfectly pitched delight that keeps its audience, adults included, rapt from start to finish. (…) the
production shows a real skill and deep understanding of storytelling for children."
"This would make an ideal first show for a child – it's a great example of just how magical family theatre can be."
– The Stage
"The Little Angel's new show for pre-schoolers is a charming one-woman-circus"
"I've never seen a show like this at the Angel"
– Time Out