Offside
Heart thumping with oxygenised blood,
adrenalin flooding every little bit of me
and every little bit of me
is every little bit of the field in front of me.
After two critically acclaimed tours in 2017 & 2018, Sabrina Mahfouz & Hollie McNish's electric OFFSIDE is back for a third and final tour of theatres and football clubs, to celebrate the Women's European Football Championship.
It is 1892. It is 1992. It is 2022.
Four women from across the centuries live, breathe, and play football.
Whilst each of them face very different obstacles, the possibility that the beautiful game will change their lives – and the world – is tantalisingly close.
With punchy storytelling, lyrical poetry and dynamic physicality, Offside places the audiences right on the touchline of the game of a lifetime.
Brilliant and polished overlapping storytelling" – Broadway Baby
Running time: Approx 1 hour 15 minutes with no interval
Age guidance: 14+
Trigger/content warnings: Contains references to sexism, mental health, domestic violence and racism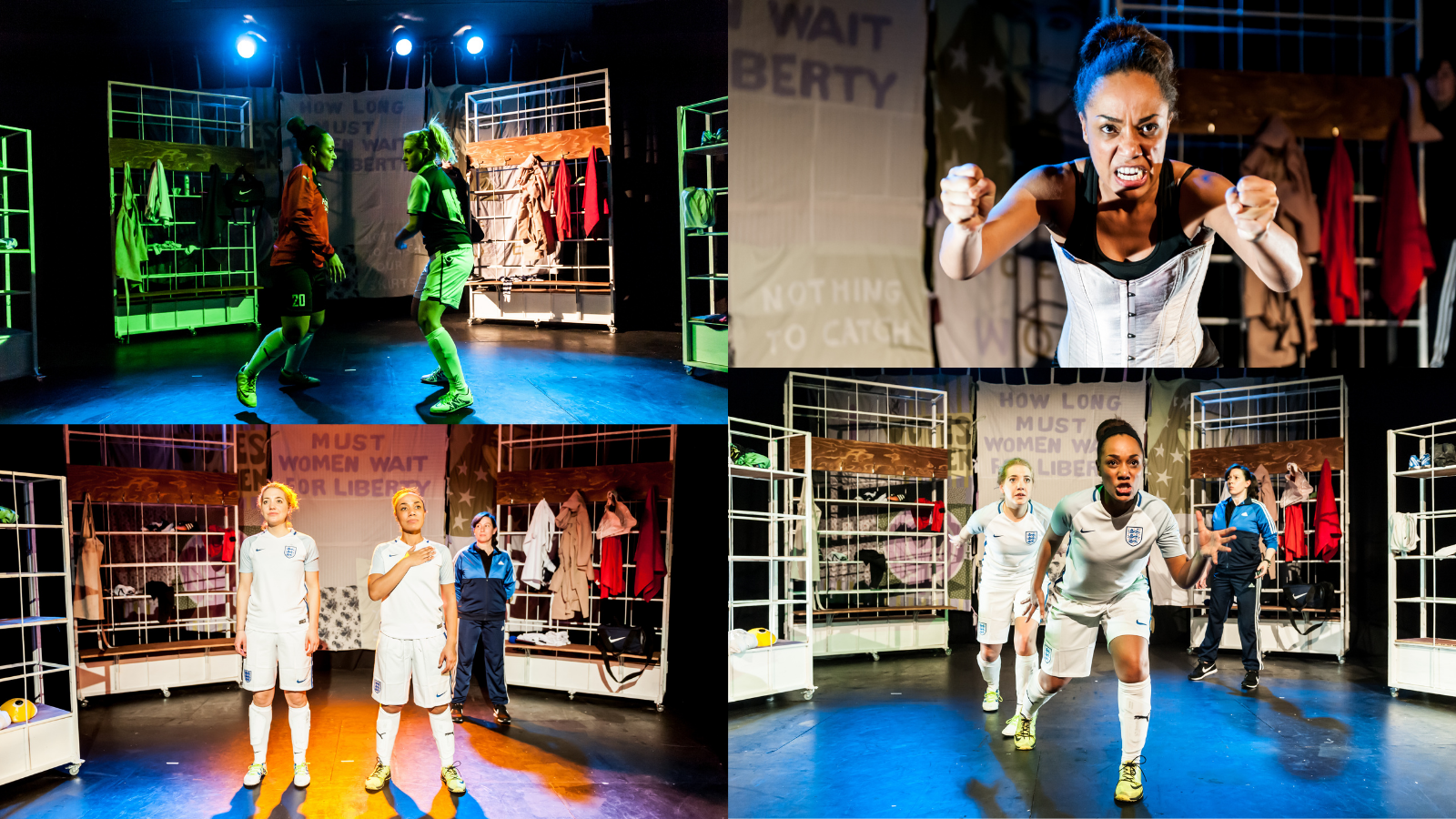 Writers: Sabrina Mahfouz and Hollie McNish
Director : Caroline Bryant
Designer: Beth Oppenheim
Composer: Tom Adams
Movement Director: Sarita Piotrowski
Lighting Designer: Dylan Tate
Patchwork Maker and Costume Assistant: Atena Pou-Clavell
Video Designer: Megumi Okazaki
Production Dramatherapist: Wabriya King
Marketing: Holly Adomah-Thompson
PR: Sharon McHendry
Production Photography: Lidia Crisafulli
.
Twitter: @Futures_Theatre
Instagram: @futurestheatre