Pinocchio
Adapted by Anthony Clark from the novel by Carlo Collodi
Directed by James Haddrell
Designed by Cleo Pettitt
"a perfect blend of innocence, wonder and mischief… very, very, very funny" Southwark News
★★★★ "highly recommended as an excellent summer holiday outing" Sardines Magazine
★★★★ "A colourful, musical adaptation… a timeless choice for young people returning to the audience after more than a year without live performance" Theatre Bubble
When a children's game of hide-and-seek leads to the discovery of a talking log in the forest, Mr Cherry is quick to see the potential in the strange situation. However, when he delivers the log to Gepetto the carpenter to carve, under the watchful eye of his talking cricket, none of them can imagine the adventures that lie ahead…
Befriended by the well-meaning Angelica, led astray by Fellino the Cat and Volpino the Fox, dragged into making a star appearance at Flambo's puppet theatre and persuaded to travel to the Land Of Endless Fun, the talking puppet is set to learn just how much a lie can cost.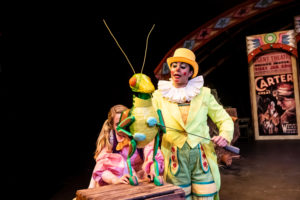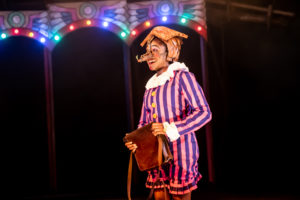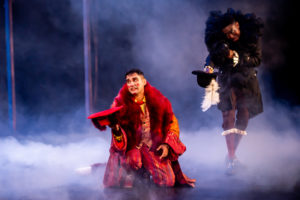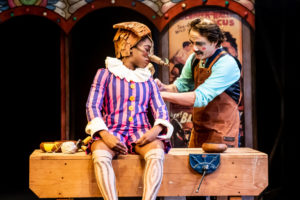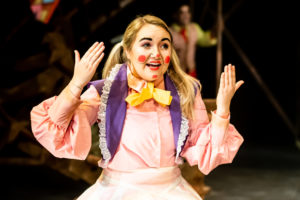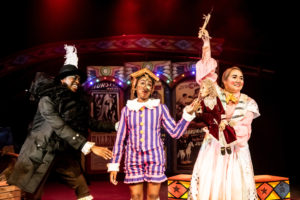 Carlo Collodi's iconic tale has been adapted specifically for Greenwich Theatre by Anthony Clark, and plays alongside our production of The Wolves Of Willoughby Chase in a special new summer repertory season.
Supported by Arts Council England and the Royal Borough of Greenwich
Please note:
All performances will be kept at a reduced capacity.
Relaxed performance:
Friday 3 September at 6pm