SHEWOLVES
By Sarah Middleton
Armed with a backpack full of Pop-tarts and a hunger to tackle climate change, Priya and Lou, embark on a covert expedition into the wild. But when the wilderness closes in around them, can they overcome their differences to make their voices heard?
SHEWOLVES is an uplifting coming-of-age comedy for teenagers and anyone who has ever been a teen. One of The Stage's 'Best Shows of the Year 2022.
★★★★★ 'A stand-out fringe production' – Everything Theatre
★★★★ 'Sparky and delightful' – The Stage
★★★★ 'A joy to watch' – BroadwayWorld
★★★★ 'A howling success' – ThreeWeeks

"I loved this show" – Lyn Gardner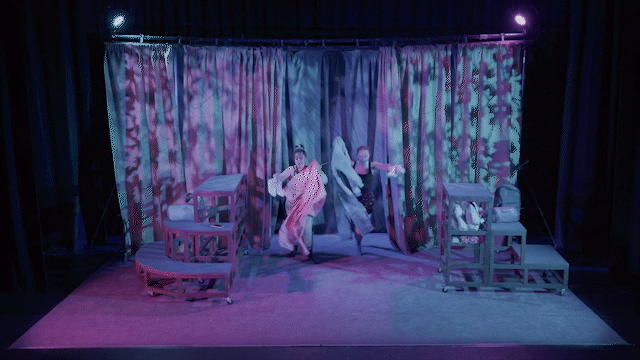 Somewhere between Booksmart, Little Miss Sunshine and Thelma & Louise, SHEWOLVES is an uplifting, funny and empowering play about forging friendships when you're a bit weird, the power of hope and the underestimated smartness of teens.