The Dumb Waiter & A Slight Ache
BY HAROLD PINTER, PRODUCED BY GREENWICH THEATRE AND DIRECTED BY JAMES HADDRELL.
Both The Dumb Waiter and A Slight Ache were written by Harold Pinter in the late 1950s; two dark, unmissable comedies that explore the political machinations of those in power and those who are powerless. If you love Pinter at his influential, poetic, dramatic and provocative best, you'll love this duo of brilliant one-act plays.
Running Time: 2hrs 40 mins including interval
The Dumb Waiter
"We've proved ourselves before now, haven't we? We've always done our job. What's he doing all this for? What's the idea? What's he playing these games for?"
Hitmen Ben and Gus have a job to do. But as they await instructions in a derelict building, they start to receive strange messages via a dumb waiter…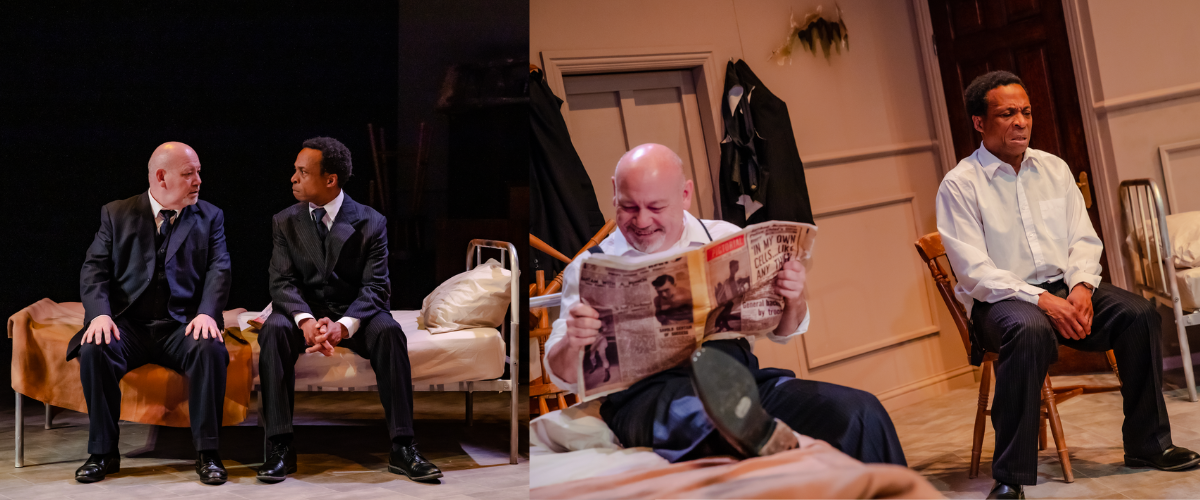 A Slight Ache
Flora and Edward invite the match-seller into their home. The match-seller is silent – a silence which slowly but surely brings about a terrible destruction and an unexpected exchange of power.
A virtuoso mind game of perspective and reality, A Slight Ache examines a middle-aged married couple's dreams and desires, thrown into sharp relief and shaken to the core when a mysterious man is welcomed into their private space…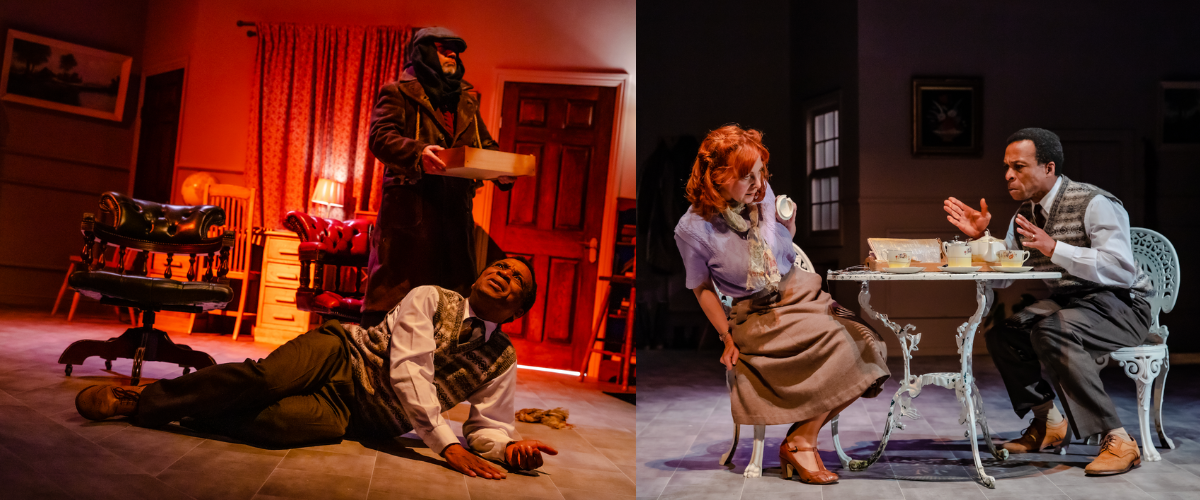 The duo of dark comedies will star Kerrie Taylor, Jude Akuwudike and Tony Mooney
🌟 Kerrie Taylor (TV – Hollyoaks, Where The Heart Is, The Bay) (Stage – Bad Nights and Odd Days, White Rabbit Red Rabbit @greenwichtheatre )
🌟 Jude Akuwudike (Stage – Three Sisters @nationaltheatre , The Two Noble Kinsmen @the_globe , The Cherry Orchard @arcolatheatre ) (Film: Beasts of No Nation, The Tempest, Sahara)
🌟 Tony Mooney (TV – Scott and Bailey, Casualty, Hollyoaks, Last Tango in Halifax) (Film – Red Riding, Tournament)
Age recommendation 12+