The Man Who Thought He Knew Too Much
By Voloz Collective
Wes Anderson meets Hitchcock meets Spaghetti Western in this multi-award-winning, intercontinental, inter-genre, cinematic caper of accusations, accidents, and accents.
Roger, a Frenchman in 1960's New York, has spent years following the same predictable routine, until a minor delay saves him from an explosion. Throwing his ordered world into chaos, Roger chases his would-be assassins around the globe. Raucously funny and endlessly inventive, this Lecoq-trained theatre company delights and stuns with live, original music and virtuosic acrobatics in this fast-paced, OFFIE-nominated whodunnit.
.
Stunning'★★★★★ (365Bristol)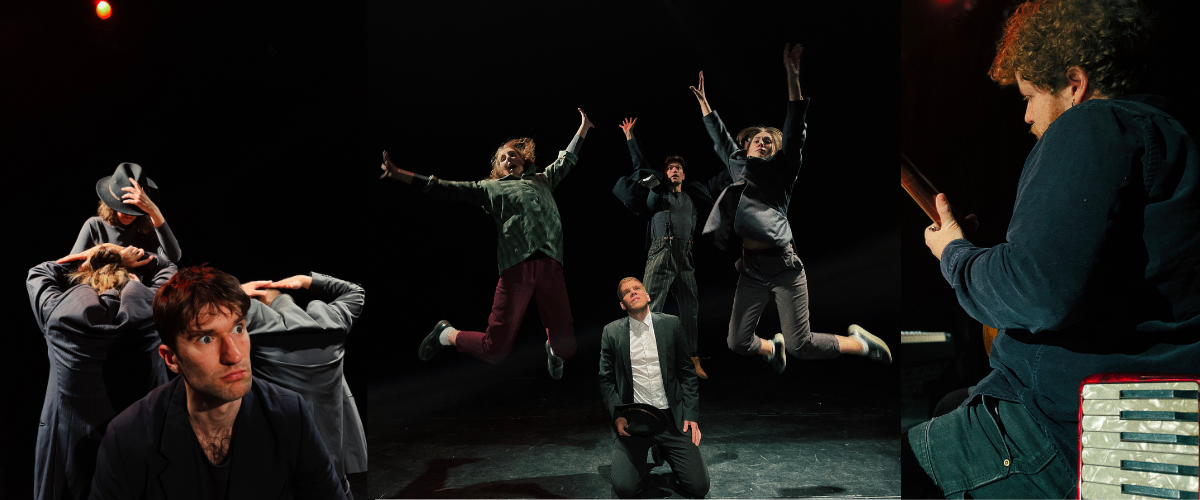 Age Recommendation: Age 8+ Run time:  1 hr
Cast:
Emily Wheatman
Olivia Zerphy
Paul Lofferon
Samuel Rayner
Understudy: Lucy Butler
Creative:
Original Music: Frederick Waxman
Lighting Design: Joe Underwood
The Man Who Thought He Knew Too Much is a theatrical feast for the senses. A highly inventive and cleverly cinematic experience."  (Fiona Porritt, Creative Producer of Les Enfants Terribles)
---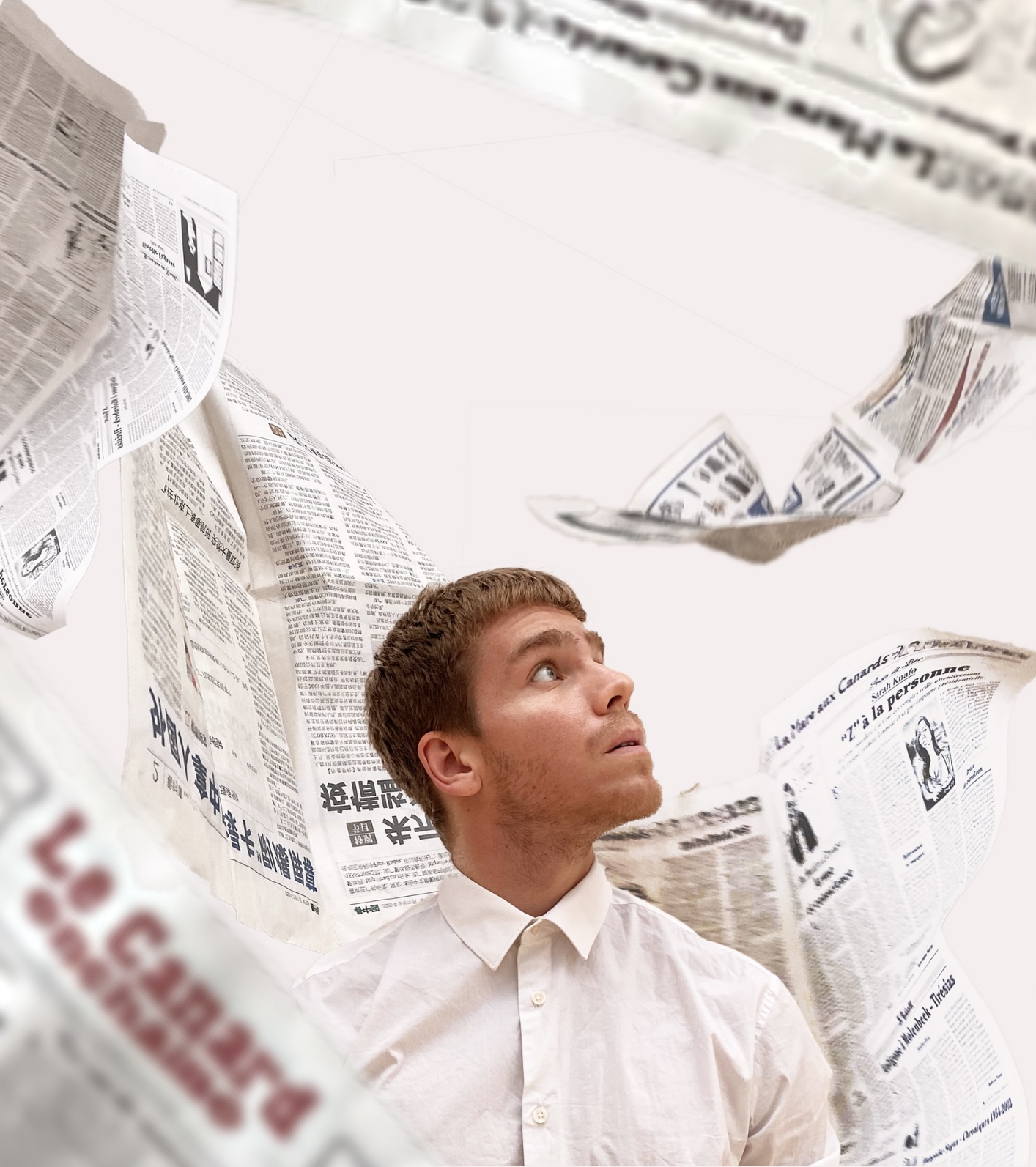 VOLOZ COLLECTIVE is an award-winning international physical theatre company that reinvents and recharges physical comedy – exploiting the capacities of the human body and blurring the lines between the theatrical and cinematic. Hailing from three different countries, and brought together by two years of study at L'École Internationale de Théâtre Jacques Lecoq. With a uniquely non-hierarchical approach to theatre-making, all members serve as actors, directors, and writers, and have a shared responsibility for all creative decisions.
Voloz has performed at diverse venues ranging from an organic farm in rural Vermont to London's Off-West End, and their recent theatrical film, "America" played Off-Broadway in NYC with Ars Nova Theatre. Voloz has been awarded residencies at La Factorie (Normandy, France) and The Sable Project (Vermont, USA). 
Voloz's debut show, The Man Who Thought He Knew Too Much,  toured the UK this February. This show won the Les Enfants Terribles/Greenwich Theatre Award 2020, The Carol Tambour Incentive Award, was nominated for a 2023 Offie for Best Performance, and was shortlisted for the Charlie Harthill Award.