The Wolves Of Willoughby Chase
★★★★★ "quite a trick to pull off, but Greenwich have done it… The Wolves of Willoughby Chase deserves full houses" Sardines Magazine
"just the tonic for our anxious times" Daily Telegraph
"this brilliant show with the creative cast stretched to great comic effect by Aiken's entourage of characters" Southwark News
★★★★ "a meta-theatrical delight that had my children wriggling with pleasure in their seats… the hoax at the centre of the show is so well delivered it left me guessing right to the end." Theatre Bubble
A thrilling adventure set in an alternative history of England, The Wolves of Willoughby Chase tells the story of two brave and determined girls as they fight against ferocious wolves and battle their way through wastelands to defeat their very evil guardian, Miss Slighcarp.
This exciting, fun filled adaptation of Joan Aiken's classic children's novel sees cousins Bonnie and Sylvia and their friend Simon the Gooseboy encountering a host of unforgettable characters as they discover that the wolves roaming the forests and fields outside may not be as dangerous as the wolfish adults plotting inside…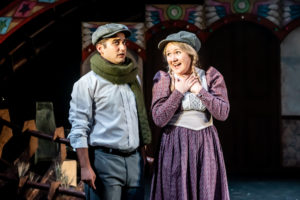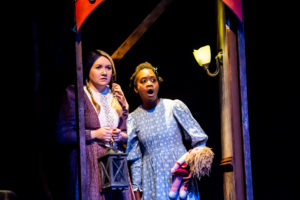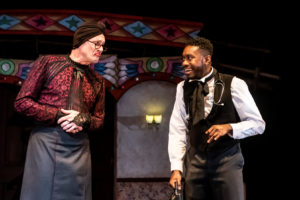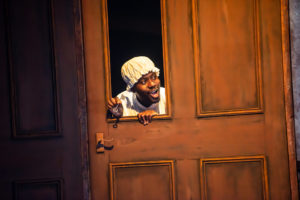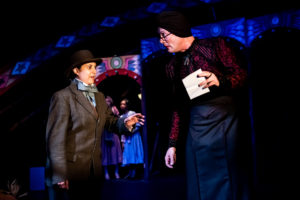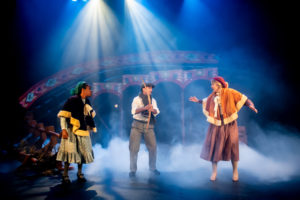 "an utter joy… gripping, inspiring, original and, best of all, enormous fun… a tremendous piece of feel-good family entertainment…"
Greenwich Visitor on The Wolves of Willoughby Chase stream, Dec 2020
★★★★★ "The adaption is very clever, the acting is of a very high standard… so perfect"
Mobile Theatre on The Wolves of Willoughby Chase stream, Dec 2020
Writer Joan Aiken won the Guardian Children's Fiction Prize, the Edgar Allen Poe Award and was awarded an MBE for her services to children's literature in 1999.
A magical, musical treat, this family production plays alongside our production of Pinocchio in a special new summer repertory season and is the perfect way to celebrate the return of theatre and summer in true theatrical style.
Adapted by Russ Tunney
Directed by James Haddrell
Suitable for ages 6 and up
Running time: 85 minutes (no interval)
Please note:
All performances will be kept at a reduced capacity.
Relaxed performance:
Thursday 2 September at 3pm
"Joan Aiken's The Wolves of Willoughby chase is a masterpiece as far as I'm concerned. This classic had me gripped to the book, I literally couldn't get away!"
The Guardian on Joan Aiken's novel
"The story has all the ingredients of a rollicking children's thriller; a gritty young heroine, absent parents, a wicked governess, an old mansion house with secret passages, moors inhabited by wolves and just enough unreality to make sure there are no nightmares at bedtime."
British Theatre Guide on Russ Tunney's adaptation