Weekend Breaks
John Godber's striking, easily staged play explores the complex relationship between a thirty-three year old theatre studies teacher and his elderly parents.
Martin Dawson has invited his parents, Joan and Len, to visit him in the Lake District. This 'enjoyable' weekend break evolves into the opportunity for the release of the pent-up frustrations of a lifetime. Godber successfully combines biting humour with serious intent in this thought-provoking comment on age, communication and life in general.
Roan Theatre Company are a local amateur dramatics company, established in 1927 originally for ex pupils of the Roan Boys' and Girls' Schools. They pride themselves on the high standard and variety of their productions. Previous Roan Theatre Company productions at Greenwich Theatre Studio include 'Single Spies' by Alan Bennett and 'Dinosaur Pieces' written by Stuart Smith, one of their members. Their most recent production at Greenwich was 'Atrocity' by Charles Evans in January 2020.
.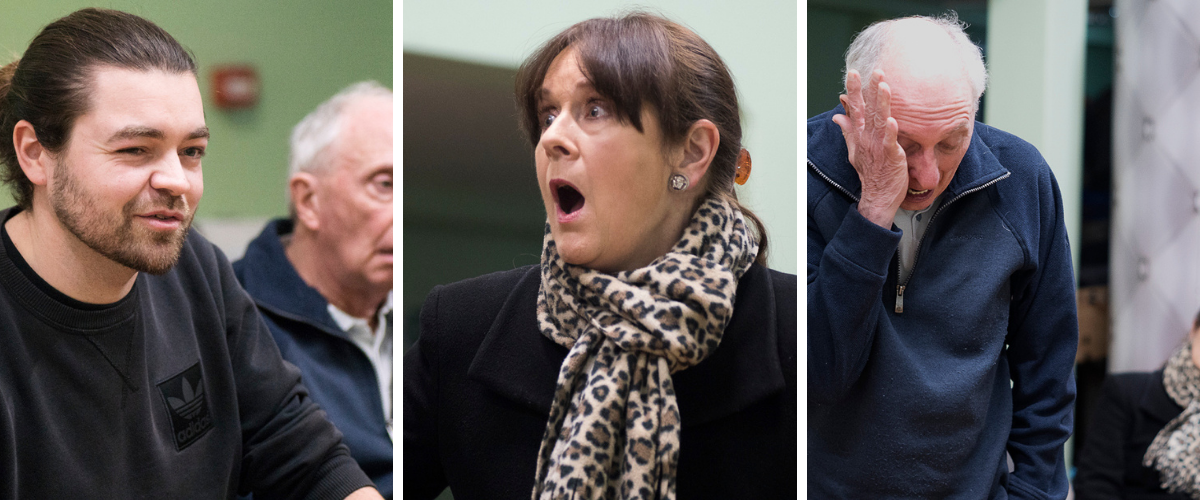 .
How good a playwright is John Godber? … Weekend Breaks, a darker, more introspective piece than earlier hits … shows that at his best Godber can be very good indeed."

– Daily Telegraph