GREENWICH THEATRE TO OFFER THREE ONLINE MICRO THEATRE COMMISSIONS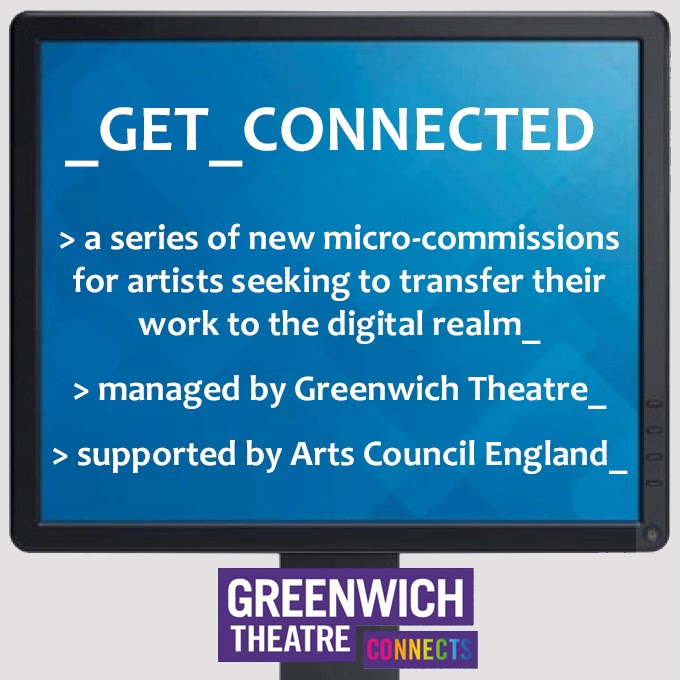 As part of Greenwich Connects, the pioneering Arts Council England funded online programme from Greenwich Theatre, we have announced GET CONNECTED, a new series of micro-commissions for artists and theatre companies interested in engaging with audiences in a new way online.
The theatre is seeking expressions of interest from artists or companies who want to try something new in the digital realm, who have an innovative idea for reaching audiences online but don't have the resources to try it out.
James Haddrell, Greenwich Theatre's Artistic and Executive Director said "we are looking for artists who want to push the boundaries of online engagement. That might mean a new take on performance, a new way of promoting performance to a wide audience or the development of a new style of theatrical interaction. We hope that this will uncover a series of new approaches to this industry's relationship with the digital world, and that we will be able to facilitate a test period and equip three artists with the skills to develop their digital work in the future."
Three successful applicants will each receive a fee of £500 to invest in trialing their idea, with logistical support from the theatre team.
GET CONNECTED is just one strand of Greenwich Connects which also includes the creation of a new consortium of artists looking to move their work online, a programme of play-readings streamed for free, a festival of online theatre for children and families, plus artist mentoring and training for actors now forced to audition online.
Anyone seeking to apply for a GET CONNECTED micro-commission should send in a written or video submission via the form below by 1st July.