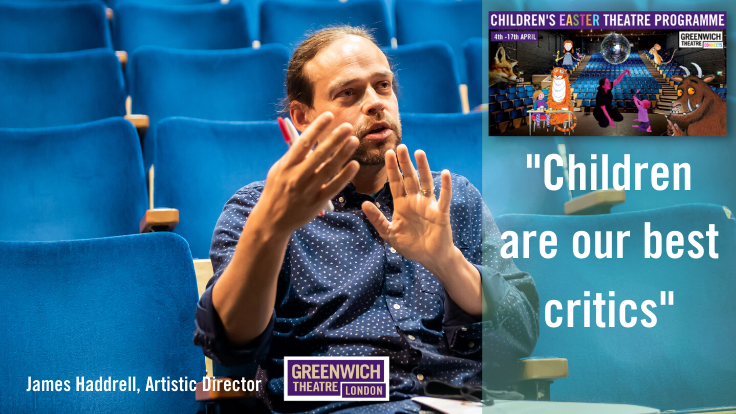 We're pleased to be able to bring you a packed programme of engaging productions over the Easter holidays for you and your family.
Here's what our Artistic Director, James Haddrell had to say about how we bring the best in family theatre to Greenwich.
Whenever I watch a show at Greenwich I always sit at the back, so I can watch the audience reaction as well as the performance on stage, and there's nothing more joyful than watching an auditorium full of children loving a show.
"The pantomime and the Greenwich Children's Theatre Festival are certainly the mainstays in the programme but we offer family theatre and participatory activities all year, so seeing all of that disappear (becasue of lockdown) was heart-breaking. But this season, we are delighted to be able to offer a great programme of shows and workshops for families this Easter, bringing a a collection of well known and new stories to the stage, and a host of young audiences back to the theatre."
---
Read more via the South London Press