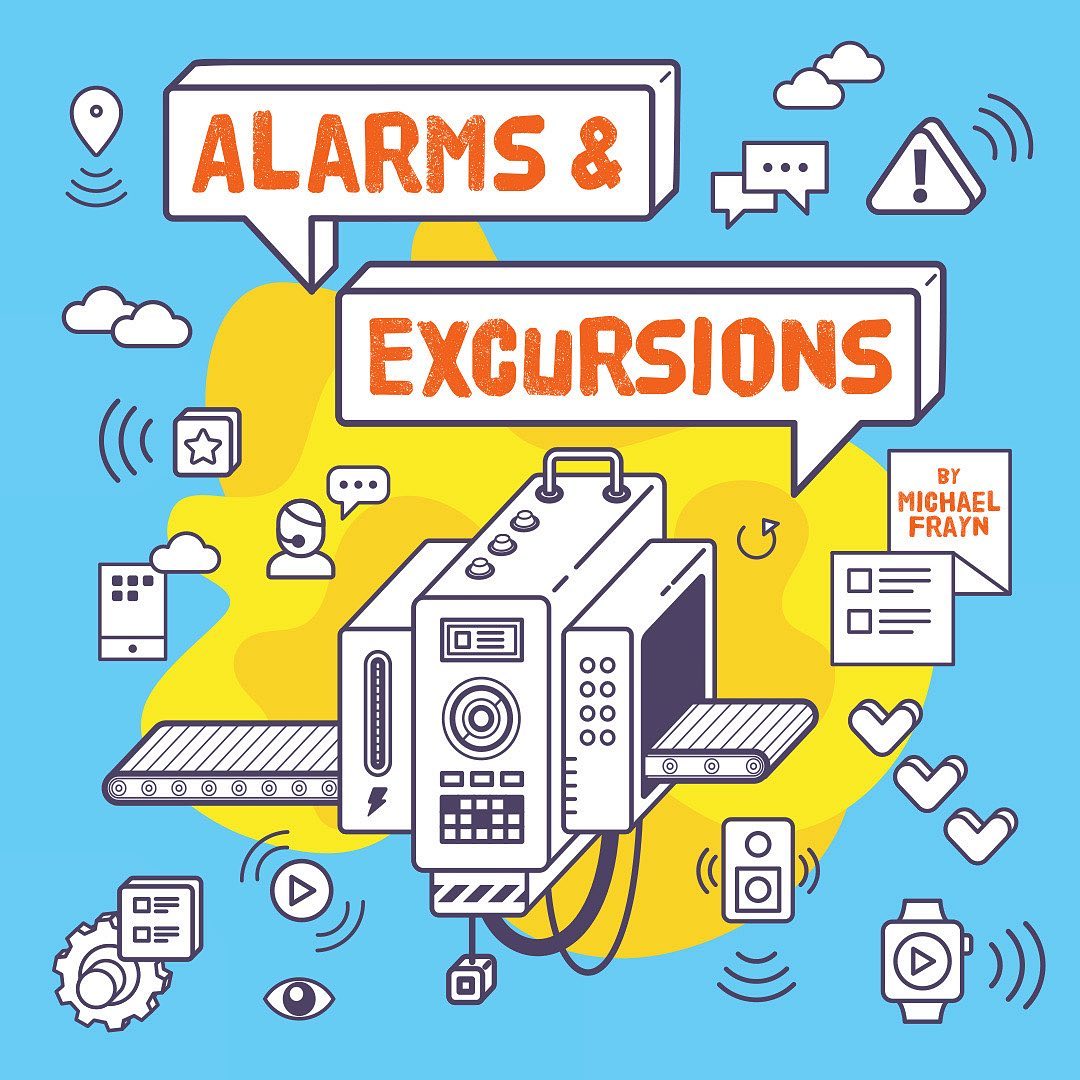 Michael Frayn is a critically acclaimed playwright, novelist and journalist. His awards include a Tony Award for Best Play (1986) Laurence Olivier/BBC Award for Best New Play (1984) and lastly in 2011, a PEN/Ackerley Prize. Many of the angles of his writing is around the observation of humans and their ability for disorder and miscommunication. Frayn skilfully makes his observations through use of comedy. One such comedy, which is the source of our newest production is Alarms & Excursions. The premise is as follows:
Four old friends sit down for a quiet evening together. But they are harassed by various bells, sirens, buzzers, warbles, beepers and cheepers, all trying to warn them of something. What are these electronic voices so urgently trying to tell them? Can they understand the mysterious messages before disaster strikes? It's a race against time — because there are seven more plays and twenty more characters still to come before the evening is through, plus more strange noises!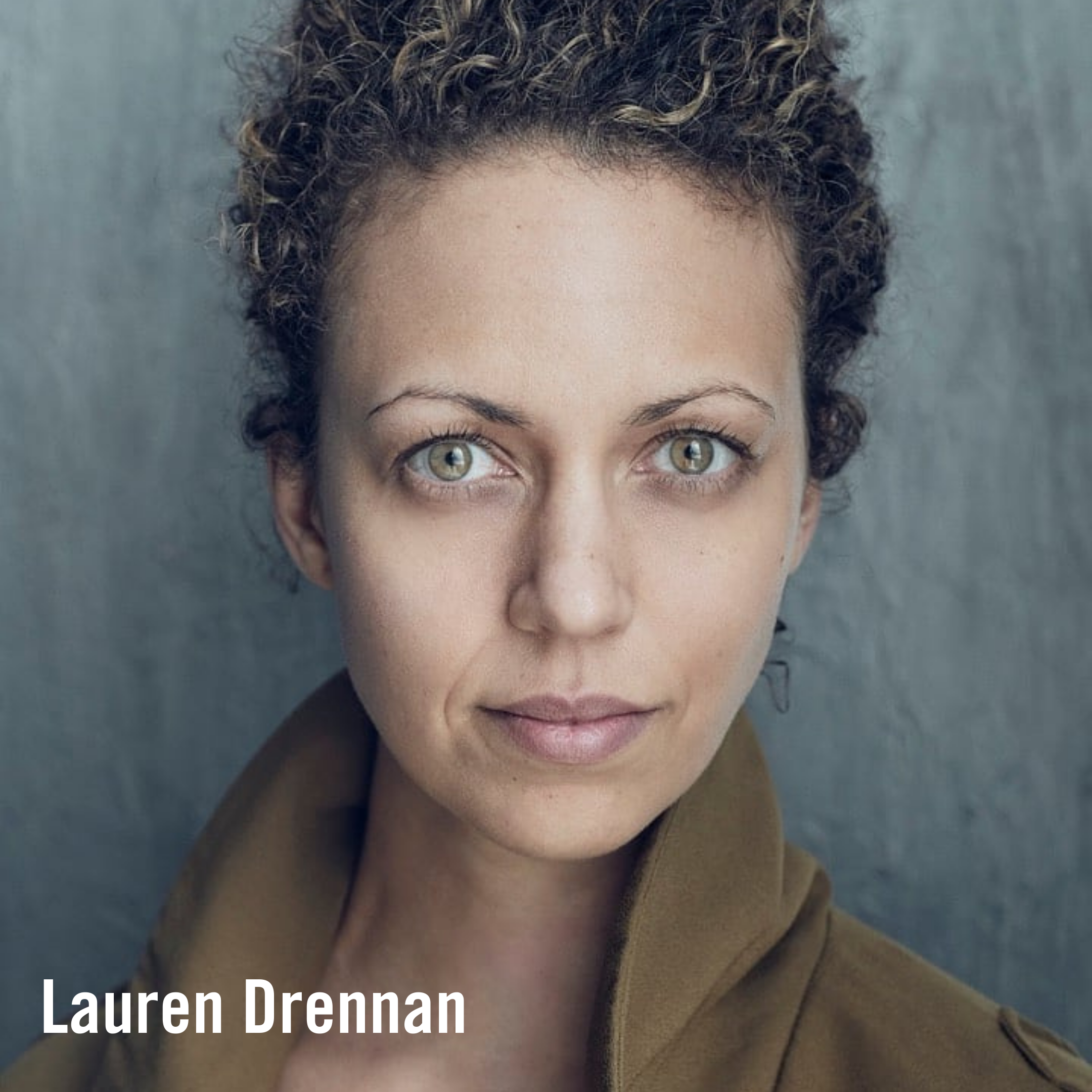 Our production stars Lauren Drennan, Shereener Browne, Dan Gaisford and David Hubball. During a much-deserved break, we spoke with Lauren about her time with us and her role in the play. What attracted Lauren to the Frayn script?
"When I opened up the script pre-audition I thought goodness me it's eight plays! Never have I been in a production that was eight plays in one. The initial thought of it scared me but that was also the attraction! It's not often you get to play around with so many pieces and characters. I also loved the quirky silliness and relatability to the concepts and characters, it made me laugh out loud."
"I think the play is a celebration of the mundane every day, which in reality is hilarious when you throw in a corkscrew, a trouser press or a pay phone or two!"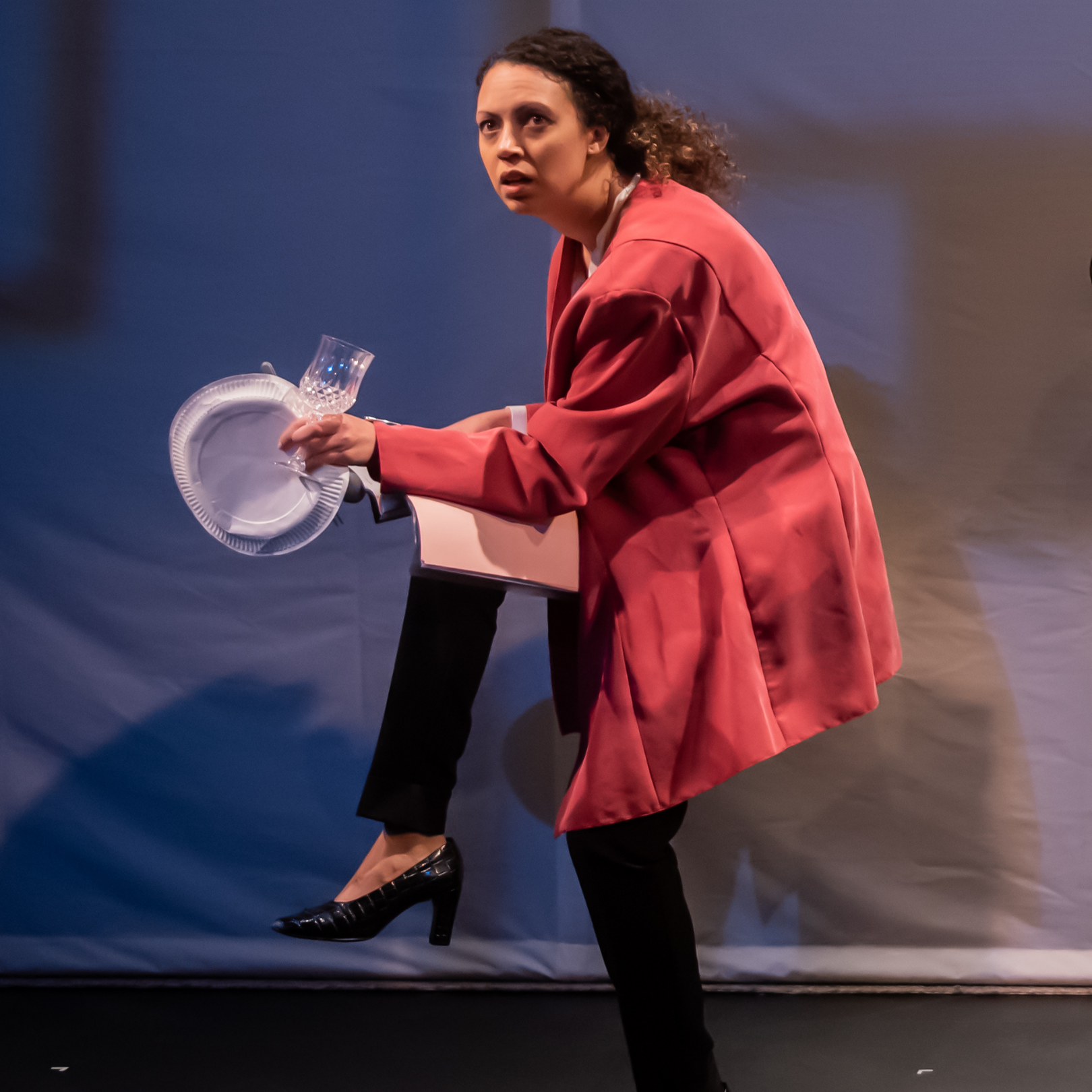 Ironically, in one of our evening's performances, Alarms &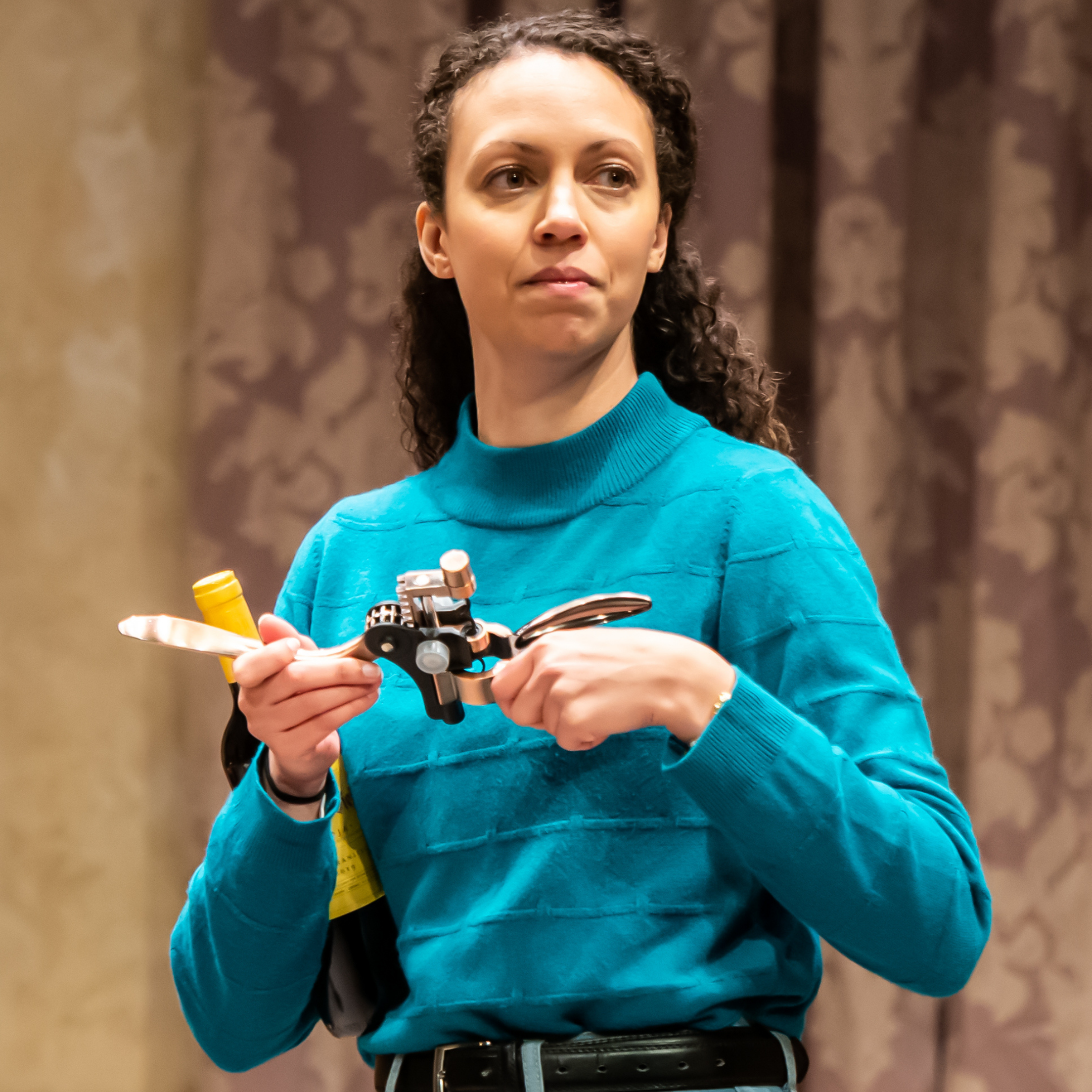 Excursions came with its own…would you believe it, technical sound glitches! The play was delayed for a little while whilst our extremely talented technical crew, led by Caz Hampton, rallied to detect and solve the problem. It must have been a nerve-wracking time for Lauren; how on earth did she manage her own internal dialogue and/or nerves?!
"I honestly think I went through all emotions during the eve of Wednesday 16th! It shall go down in my memories as "one of the great evenings" as Nicholas says in the opening play,  Alarms. My initial thought was the poor audience having to wait half an hour before we could get going. Then when we began things were going swimmingly until Act 2 when the technical Gods decided to rock the boat again. By this point I thought let's just get through this in one piece!! And we did, just about! The crew did wonders coming up with a last minute set up for the final play which is the most technical! and the cast pulled together with no grumbles and finished the play!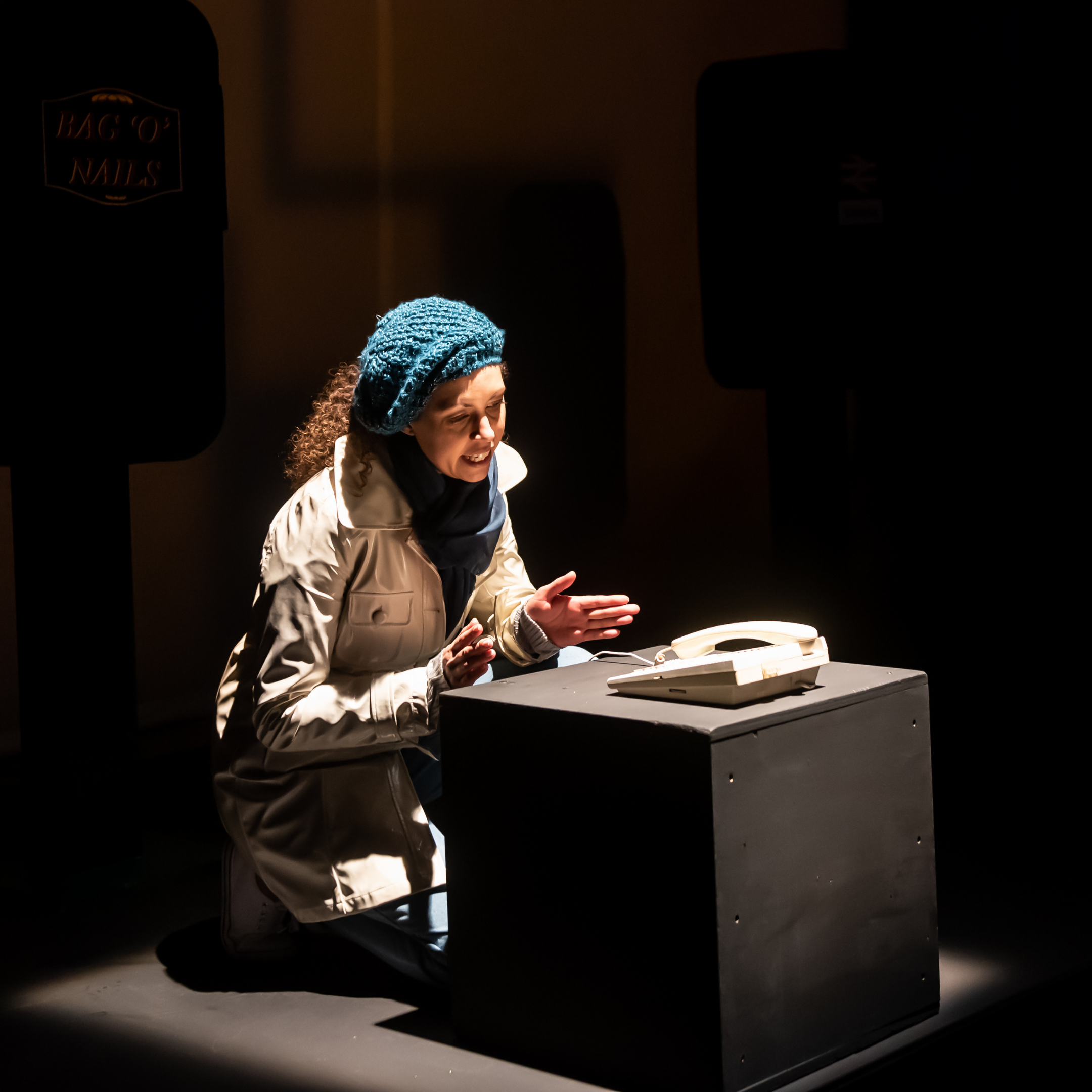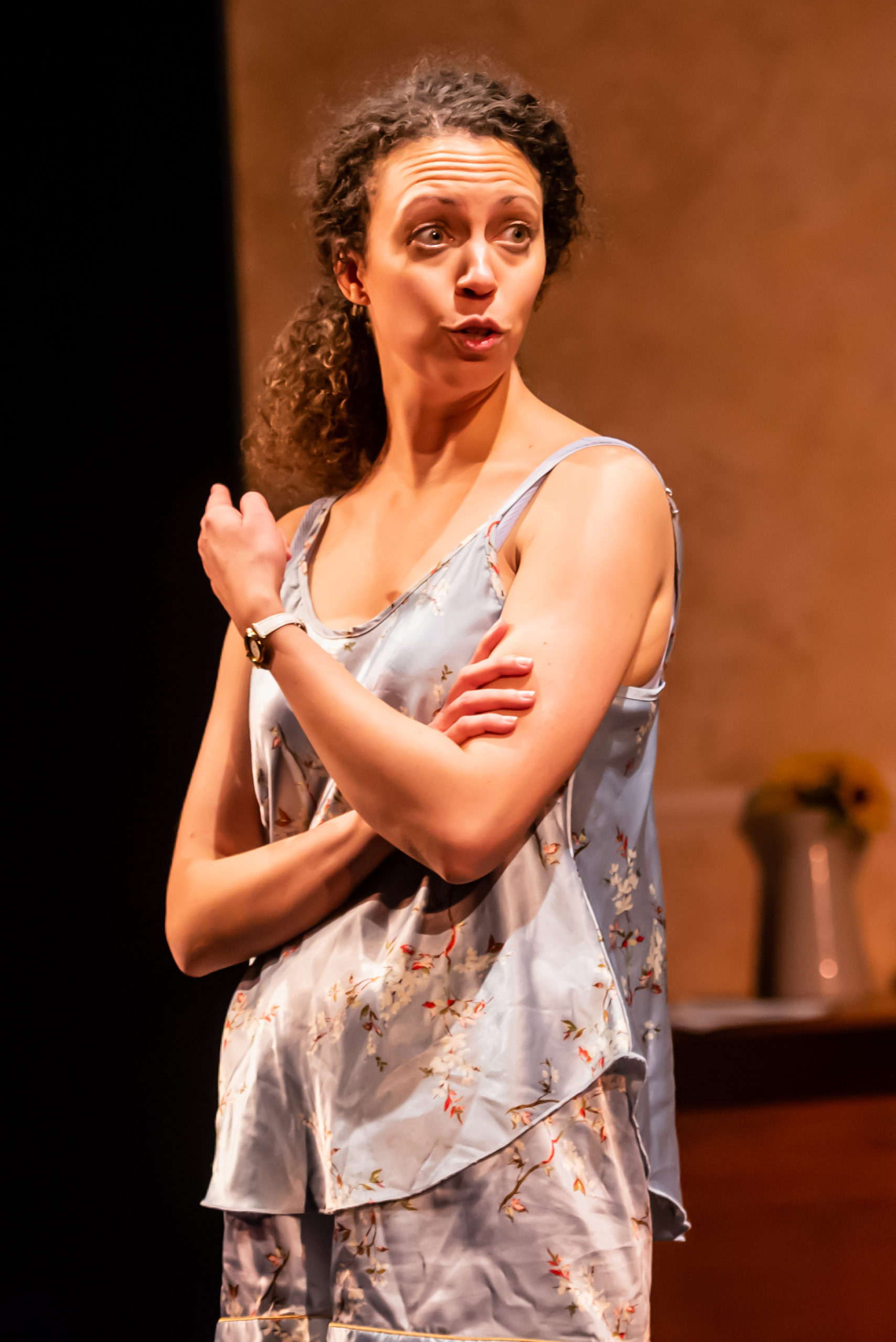 The situation didn't add to my nerves as such but I defiantly had an internal monologue telling myself to keep calm, focus on the play and not to get in a tizzle!"
Whilst Lauren is listed on imdb.com with film acting credits, Lauren indicates that it's something that she wants to build on.
"I've actually not done a great deal of work in front of the camera, so I'm honestly trying to still work that one out!"
---
Alarms & Excursions returns from Wed 9th March, 7.30pm