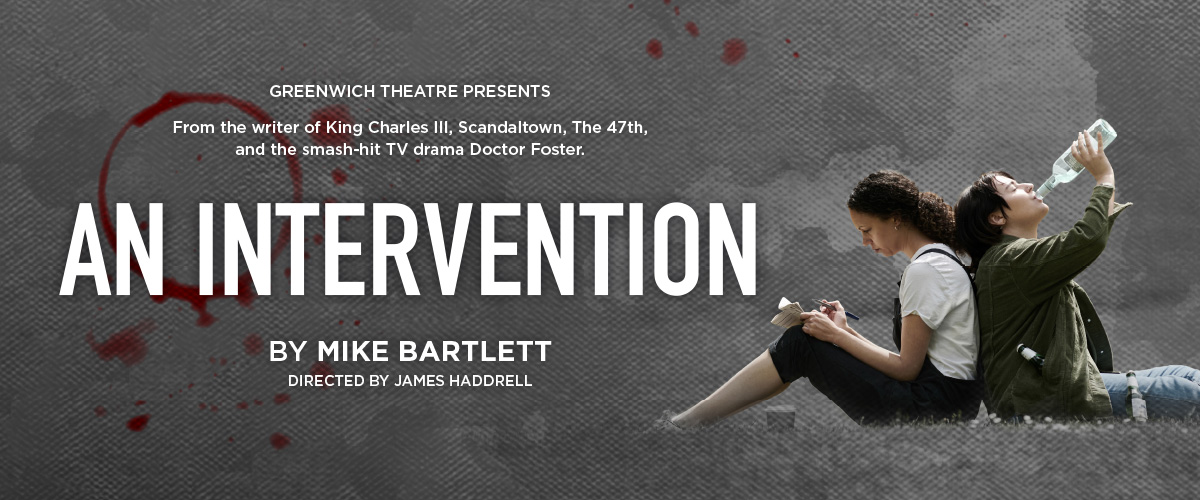 It seems that not only in popular culture, playwright Mike Bartlett could well be top of the class as part of the educational curriculum, well at least that's what Helen Ramsay thinks!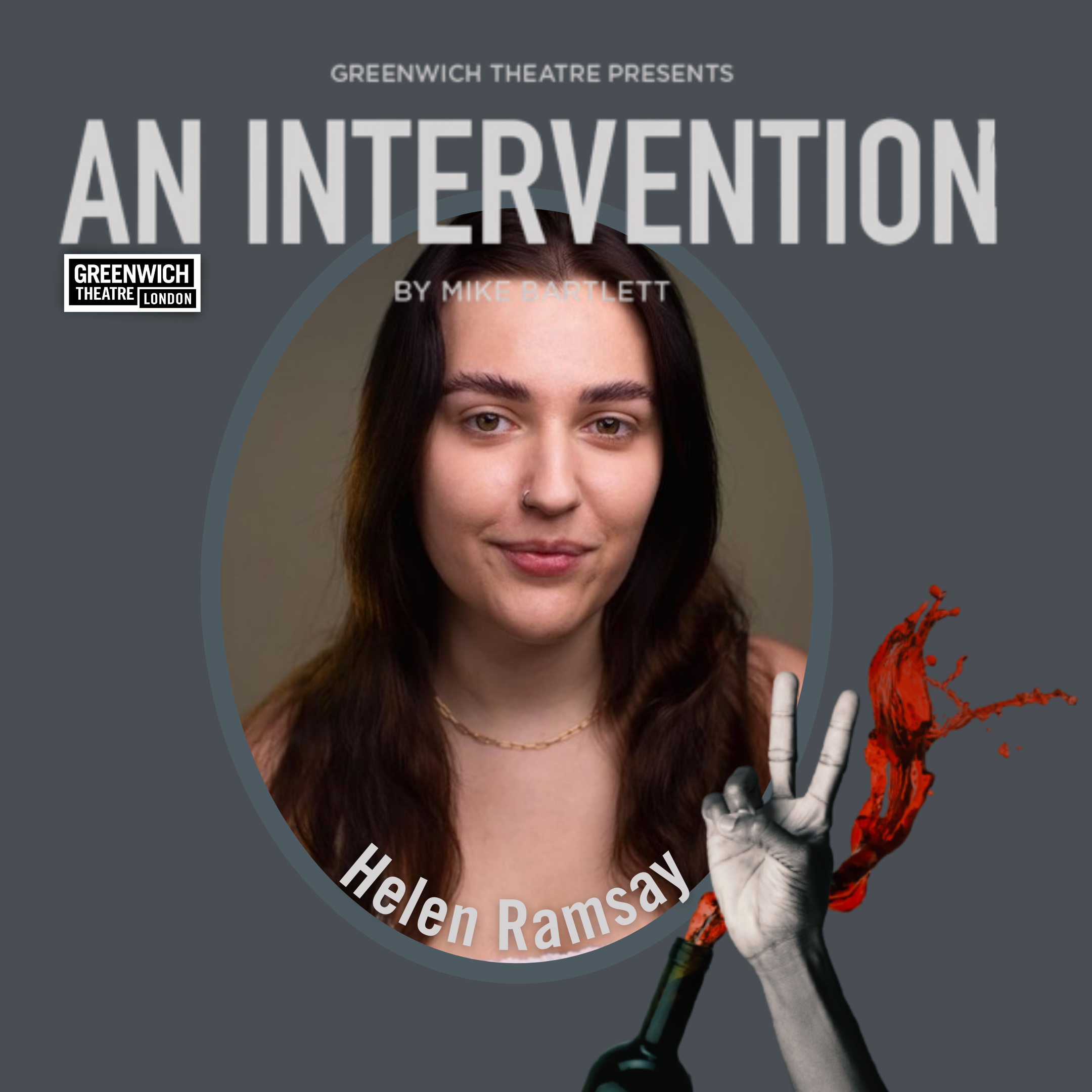 "I came across Mike Bartlett at uni. He's seriously great for monologues and I don't think any acting student will be able to escape his name in drama school – he's a legend! This is evident with his shows on the West End at the moment, they all seem to be timeless, relatable and eloquently written."
At Greenwich, we're really honored to be able to continue doing what we love best; supporting burgeoning talent in theatre, creating more challenging adult productions and providing family-filled, joyous shows for everyone. It's with this in mind that we welcome Helen Ramsay in her professional debut in our latest in-house production, An Intervention. It's a play from the aforementioned Mike Bartlett. Prolific in his writing, having written over 20-plus scripts, Bartlett is best known for penning Scandaltown (2022), Cock (2009) and Snowflake (2018). Not content with all this work under his belt, Bartlett is the creator of the very successful television drama Doctor Foster (2015), which starred Coronation Street actress Suranne Jones.
At Greenwich, An Intervention will be directed by our Artistic Director, James Haddrell and the play arrives on our stage from 22nd July where it will star Lauren Drennan as 'B' and Helen Ramsay playing the character 'A'.
There's a definite excitement in the air as we begin rehearsals. In our first reading, the script speaks honestly to the issues it tackles. In between reads, we sneakily stole some time in rehearsals to speak with Helen to get some background about this new actor.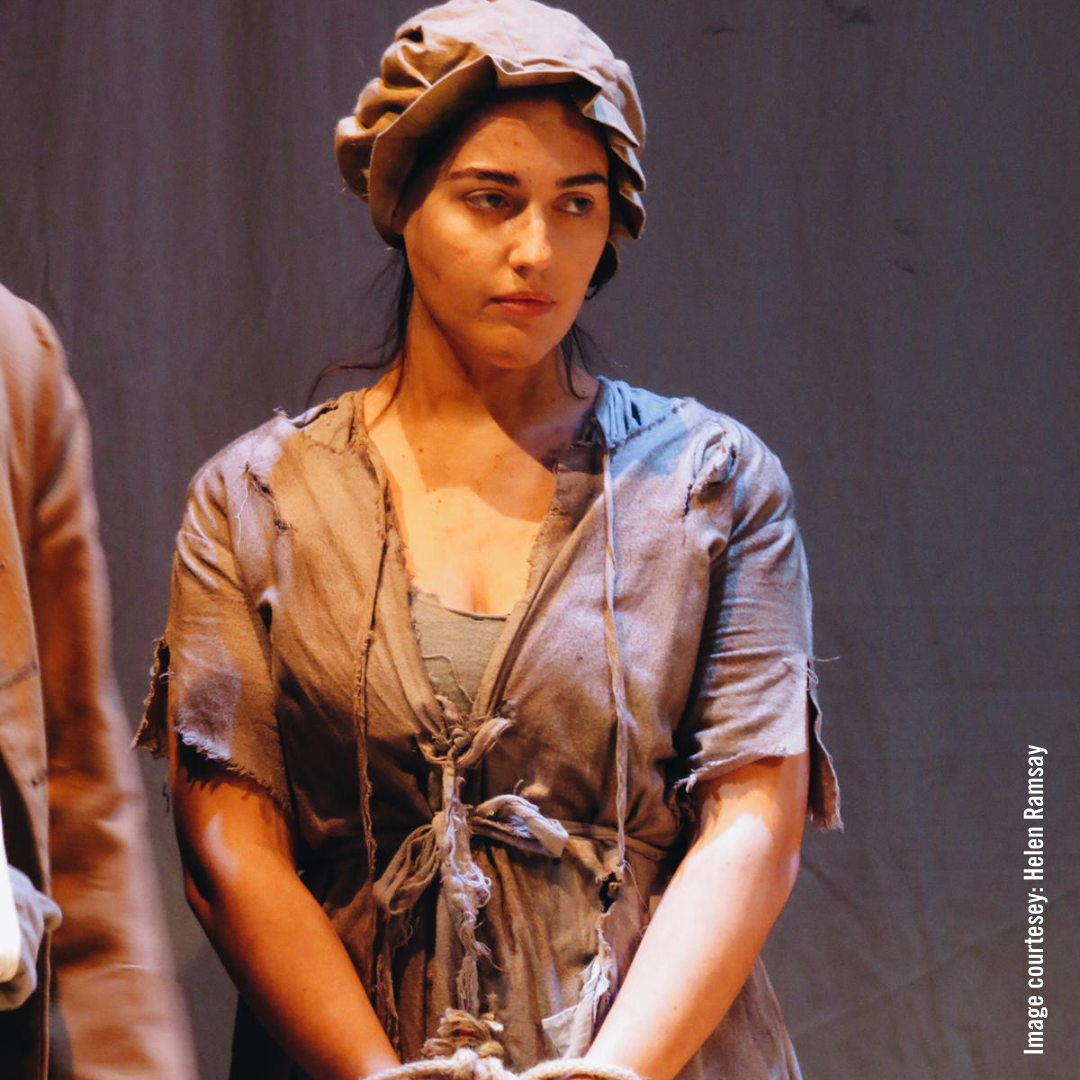 "I became interested in acting from around the age of 15 when I decided to take Performing Arts as a GCSE in school. Since then the entire process has enthralled me, from working and creating as a group to establishing characters and storytelling- it's a total thrill for me and I can't wait to see what the future holds!"
Helen is not unfamiliar with our theatre either, she acknowledges; "I worked with James (Haddrell) during my time at university studying acting. James directed my third-year show 'Faustus: That Damned Woman' and our showcase."
Helen begins to tell us about what drew her to An Intervention and its themes.
"Friendships, communication and mental health have ultimately attracted me to this play. The script is beautifully written. The first time reading, I was gripped like it was one of my favourite novels, I forgot I was reading a play!"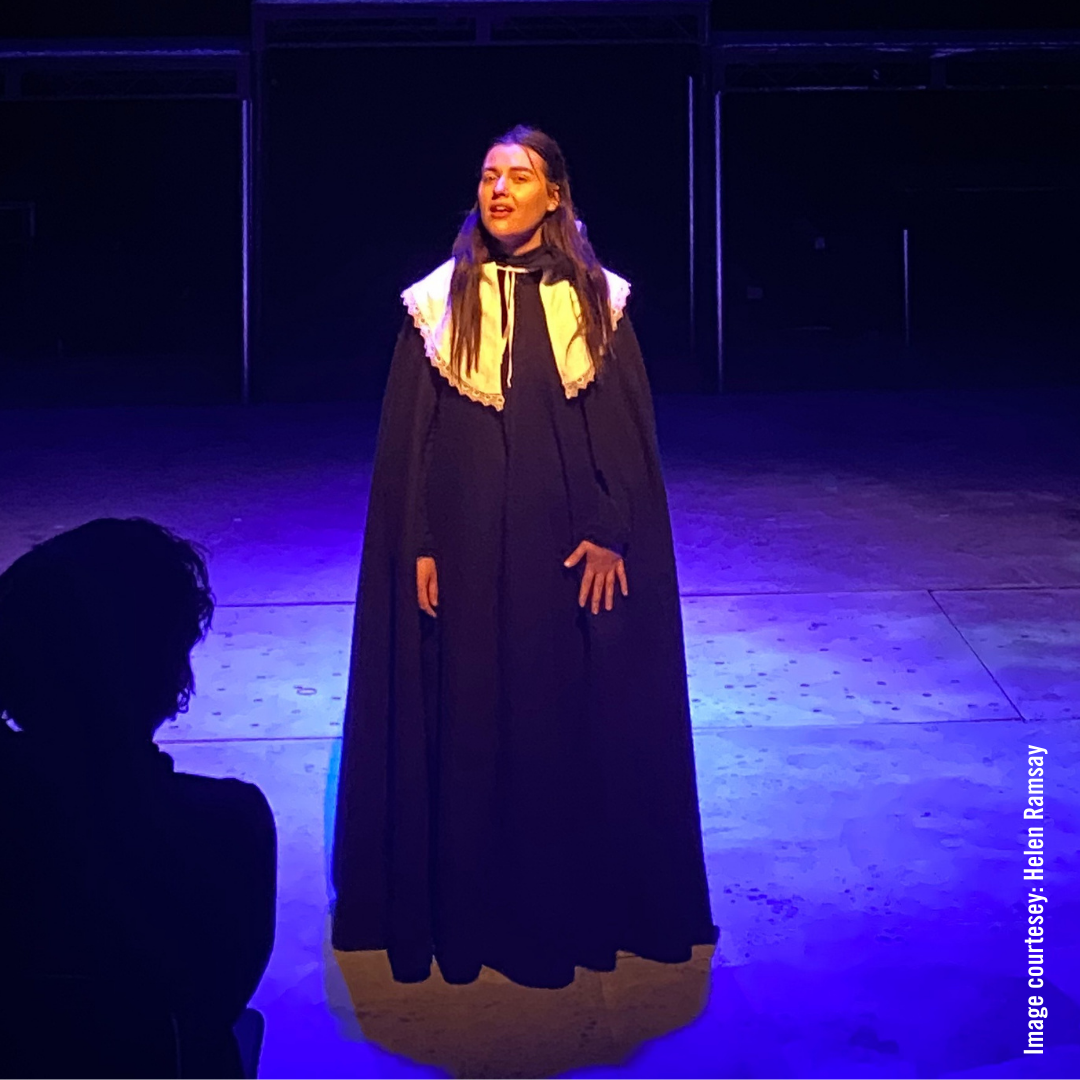 "I auditioned for 'A' because she is a character I can really sink my teeth into. She's like a coconut, hard on the outside and soft and sensitive on the inside. Not everyone likes coconut either, which makes her very interesting to break down. 'A' is very chaotic, passionate and outspoken, but also lonely and battling addiction. We see her journey in this play like a balancing act between these light and dark moments and how much friendships are worth in these battles."
An Intervention, because of its universal themes asks us, the audience to think about our own personal relationships and friendships and how we operate around them. Is Helen a loner or does she crave company?
"Mmmm…good question. I'd say I'm a bit of a hermit. I love my own company and I'm comfortable in my own skin (I've ordered at enough restaurants on my own to testify to this!), but I love meeting new people and I love my friends with all my heart. Ahh…I'd say I'm the type of person who needs a breather if I spend more than 8 hours with people."
In what ways then has An Intervention allowed Helen to analyse her own friendships?
"I've learned so much from my friends. It's funny because my best friend and many of my friendship groups are very different to me (also why I love the play so much). They have the ability to uplift, to listen to and bring me joy and I hope I give them as much life as they give to me."
One of the ways we keep up with our production crew is via social media. Of course, we took a look at Helen's Instagram. It's filled with numerous images of exotic locations. We had to ask, are these places Helen's travelled to, or are they just Instagram-worthy, stock images? Helen put us right as she explains "yes!", she's been to those gorgeous places on her social account.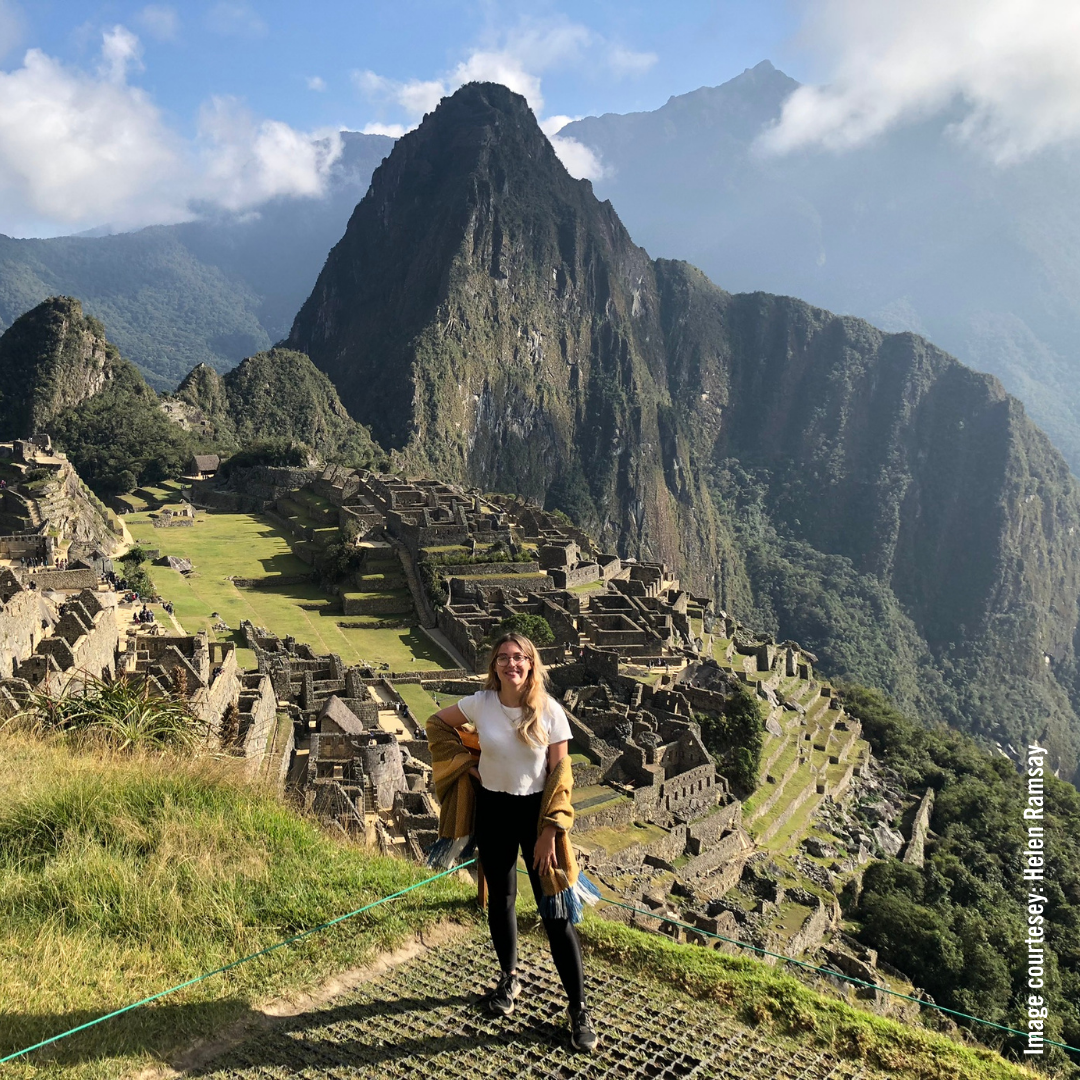 "I got the travel bug when I quit my 9-5 and went to South America on a solo backpacking trip. I'm a very spontaneous person and I want to see as much as the world as possible before I die!"
"I think the most important lessons I've learned whilst travelling is to; firstly, evaluate your surroundings and be generous to other people's culture. Secondly, let the f*ck go and finally, don't be afraid to say yes to things that scare you…feel the fear and do it anyway."
Helen gave us some parting advice for would-be actors just starting out in their careers; "I would say to enjoy starting out, I always wanted everything to speed up so I could start working as an actor straight away, but just try to breathe and enjoy the process of learning as your career isn't going anywhere yet."
An Interventions begins on 22nd July and runs till 13th August
---
Connect with Helen on Instagram: @helen_rambo
If you've not signed up for our newsletter, which features the latest updates about An Intervention and other exciting news about what's on at Greenwich Theatre, scroll down to the bottom of this page and complete our 'Join Our Mailing List' form. We look forward to hearing from you.