The artists that we see performing pantomime deliver their performances effortlessly.  Yet these seamless efforts hide a whole host of dedicated craftspeople committed to using their skills and talents that bring us a sense of enjoyment and a sense of safety as we return to the traditions that we hold dear.
After a really testing eighteen months for all of us, we at Greenwich Theatre are pleased and proud to be returning to one of the main elements of our Theatre that connect us to you, our supporters.
Pantomime is a much-loved, seasonal treat and this year we return to tradition with the pantomime, The Queen Of Hearts as we open our doors to you during the coming festive, holiday period.  Added to this, The Queen Of Hearts is a musical. Steve Marwick (Uncle Steve) is our Musical Director and he's made sure that this panto is packed with memorable tunes most of us can warble to our heart's delight.
In the run up to our busy opening performances we wanted to share with you some of the many intricate, back-stage pieces that go together to make our productions the ones we have come to love and enjoy.
A key element to panto is the costuming – what will our beloved characters be wearing?! We're never disappointed whatever's on show especially when once again, we're working with the award-winning Costume Designer Cleo Pettitt.  Trained at the Royal Shakespeare Company, Cleo's worked on impressive productions to include South Pacific, Blood Brothers and Tosca. Cleo has worked with us on Pinocchio, The Jungle Book and Cinderella.
Cheekily, we got Cleo to sneak us behind-the-scenes to see some of the costumes that the actors will wear on stage. We got some time in last week when the actors were on site for fittings.
Here are a few snippets. Now, don't forget to book your family tickets so that you can see all  that's on show!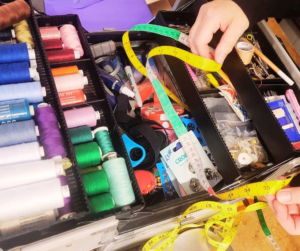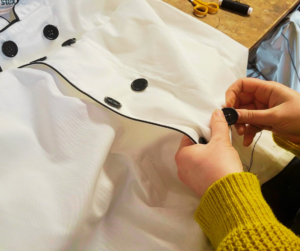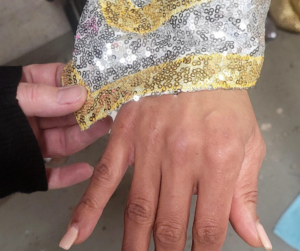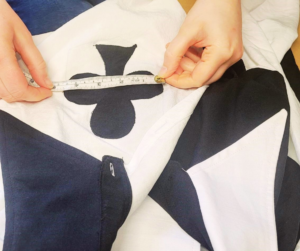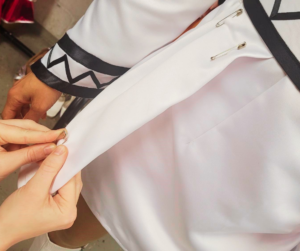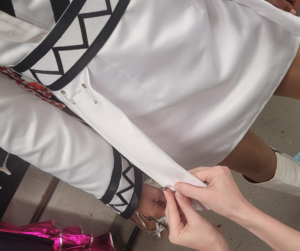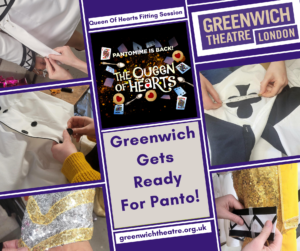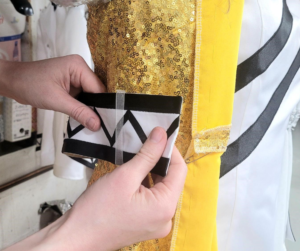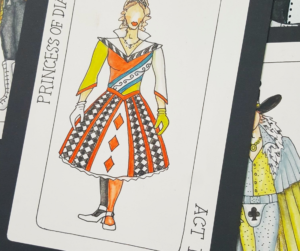 There'll be a relaxed performance of The Queen Of Hearts on Friday 3rd December 2021 at 19.00. Book tickets here.
Get additional updates about The Queen Of Hearts via our Facebook Events Page