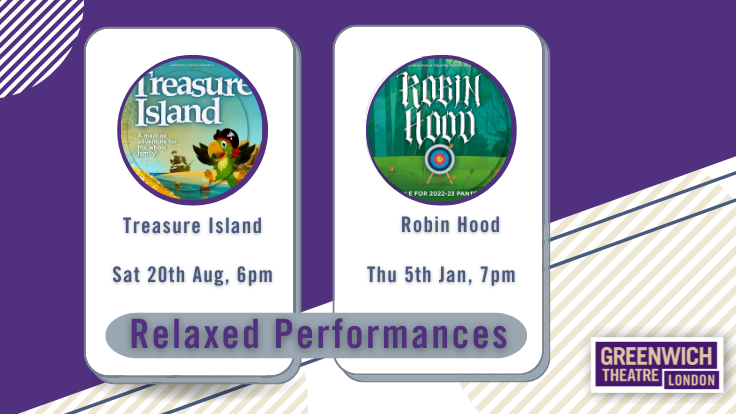 We pride ourselves on providing theatre that is accessible for all our audiences and as such one of the elements of our productions we offer are relaxed performances for our Treasure Island summer production and Robin Hood Christmas Pantomime productions.
Running from 19th August to 4th September 2022, Treasure Island will have a relaxed performance on Saturday 20th August, 6pm, 2022.
Running from 24th November 2022 to 8th January 2023, Robin Hood will have  a relaxed performance on Thursday 5th January, 7pm, 2023.
Well, what does a relaxed performance mean?
These performances encourage those with anxiety, Tourette's, bowel and bladder conditions, autism spectrum conditions, learning disabilities or other sensory and communication needs to access theatre in a relaxed environment but we encourage everyone to attend.
Our relaxed performances have no adjustments made to the performance on stage.
For these performances we embrace all theatre-goers. As such we have made a couple of adaptations to allow everyone to enjoy their experience.
We will:
–              Adjust the lighting and sound levels
–              Leave the doors open
–              Have a break-out space
–              We will not be selling flashing merchandise
This will mean that:
–              Customers are not asked to be quiet or not move if needed.
–              There may be more people coming in and out of the auditorium
---
Find our more and get tickets for Treasure Island and Robin Hood below!