"This December we are ready to welcome John O'Connor and the European Arts Company back to Greenwich with their adaptation of Dickens. A Christmas Carol.
With endless versions in film, television and theater, it's easy to forget that the story is so much more than a Christmas tale about an old villain who is redeemed for the holiday season, but surely the reason why the story has stuck with us so  long is his message about poverty and inequality.
As a reminder of that, the European Arts Company version boils down to the art of storytelling itself.
There are no snowy special effects or sleigh bells. Instead, we will spend an evening in the presence of Dickens himself.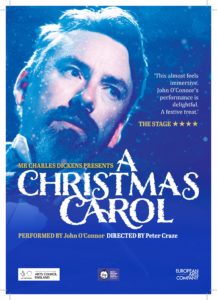 A Christmas Carol was Dickens's first public reading of his own work and he went on to tell the story to large audiences more than 150 times, so John O'Connor assumes the personality of Dickens to recreate one of those famous readings.
Anyone who wants to make a career out of storytelling today could do much worse than looking back at Dickens's tales, and a trip to see John O'Connor's reenactment offers the perfect reminder that whatever tale you want to tell, If you want to be remembered, make sure you have something to say."
We've since discovered that in 1866 Charles Dickens delivered a couple of readings at the Greenwich Literary Institution on Royal Hill – about 100 meters from our Theatre!
A Christmas Carol runs from 6th December to 13th December. Buy tickets HERE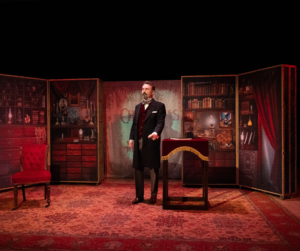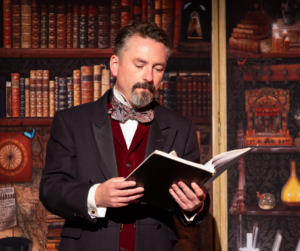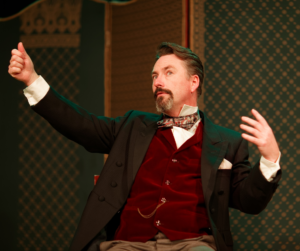 (John O'Connor as Charles Dickens in A Christmas Carol)
Read James Haddrell's full discussion about enduring stories via the South London News
More what's on: book tickets for The Queen Of Hearts pantomime HERE