Great News! Some of the members of our pantomime, The Queen Of Hearts, have been nominated for categories in the newly formed UK Pantomime Association Awards.
Formed in 2021, the Association was created to recognise the historic past and to celebrate pantomime's practice and participants.
The Queen Of Hearts was thoroughly slimmed down to acknowledge Covid-19 restrictions and social distancing. Some of the cast were professionals that we'd worked with in the past and returned to roaring form. This cast comprised of writer, director Andrew Pollard as The Queen Of Hearts; Anthony Spargo played The King Of Clubs; Gibsa Bah was The Knave Of Hearts; Myla Carmen played the Princess of Diamonds and Emma Jay Thomas was the Prince of Spades.
The Queen Of Hearts returned to a few of the older traditions of pantomime. For example, instead of being in the bowels of the stage, the band was placed on-stage and in addition to this Steve Marwick, the Musical Director, had a speaking part. We included a principle boy who was played by Emma and was the love interest of the Princess of Diamonds. Oh – and another hilarious element; all members of the cast took turns to play Fairy Fairdeal (talk about getting your money's worth!)
Greenwich Theatre also continued working with the award-winning designer Cleo Pettitt, who created the dazzling set and costumes.
So, (drum-roll) who's up for what?!
Gibsa Bah – Best Early Career Newcomer, sponsored by Staffordshire University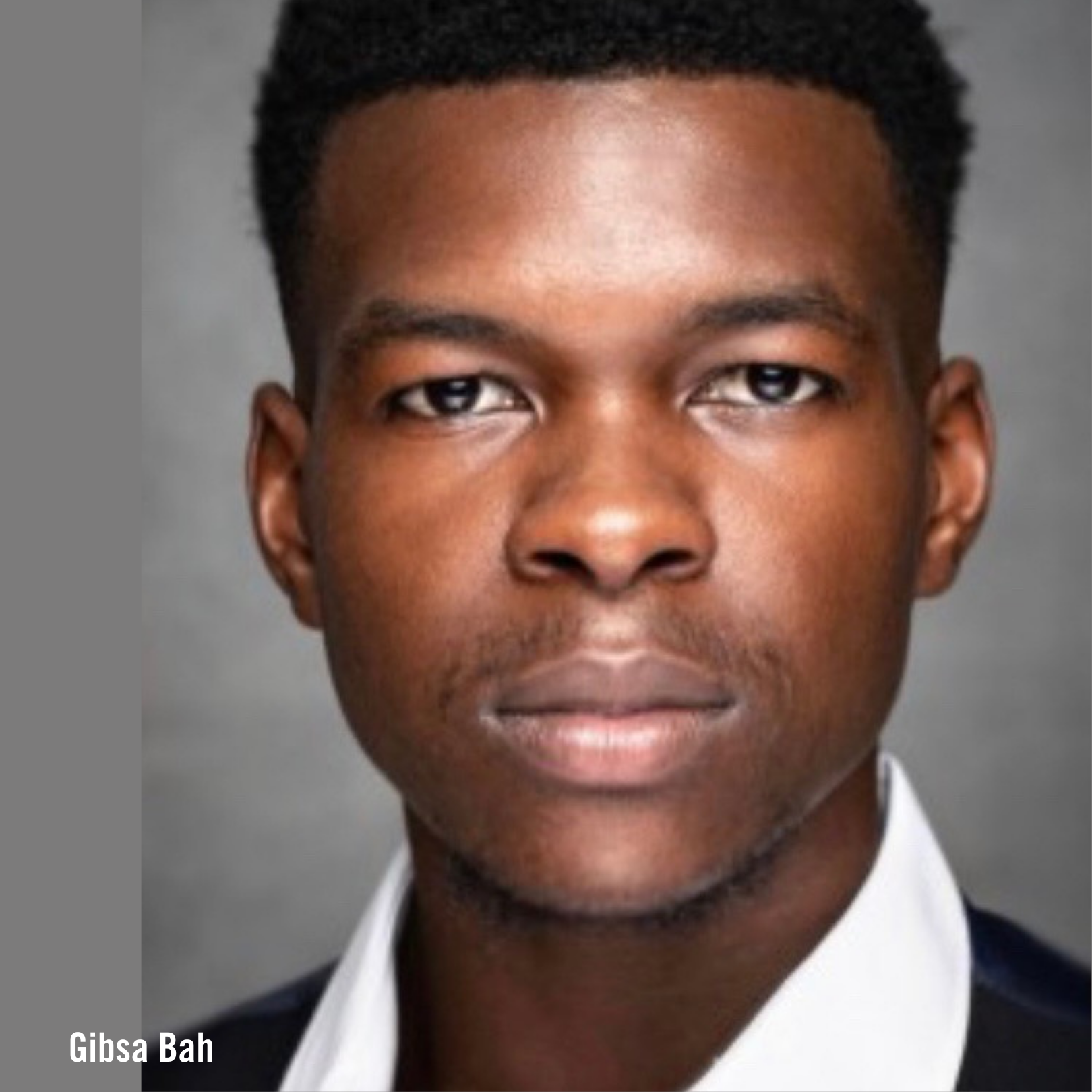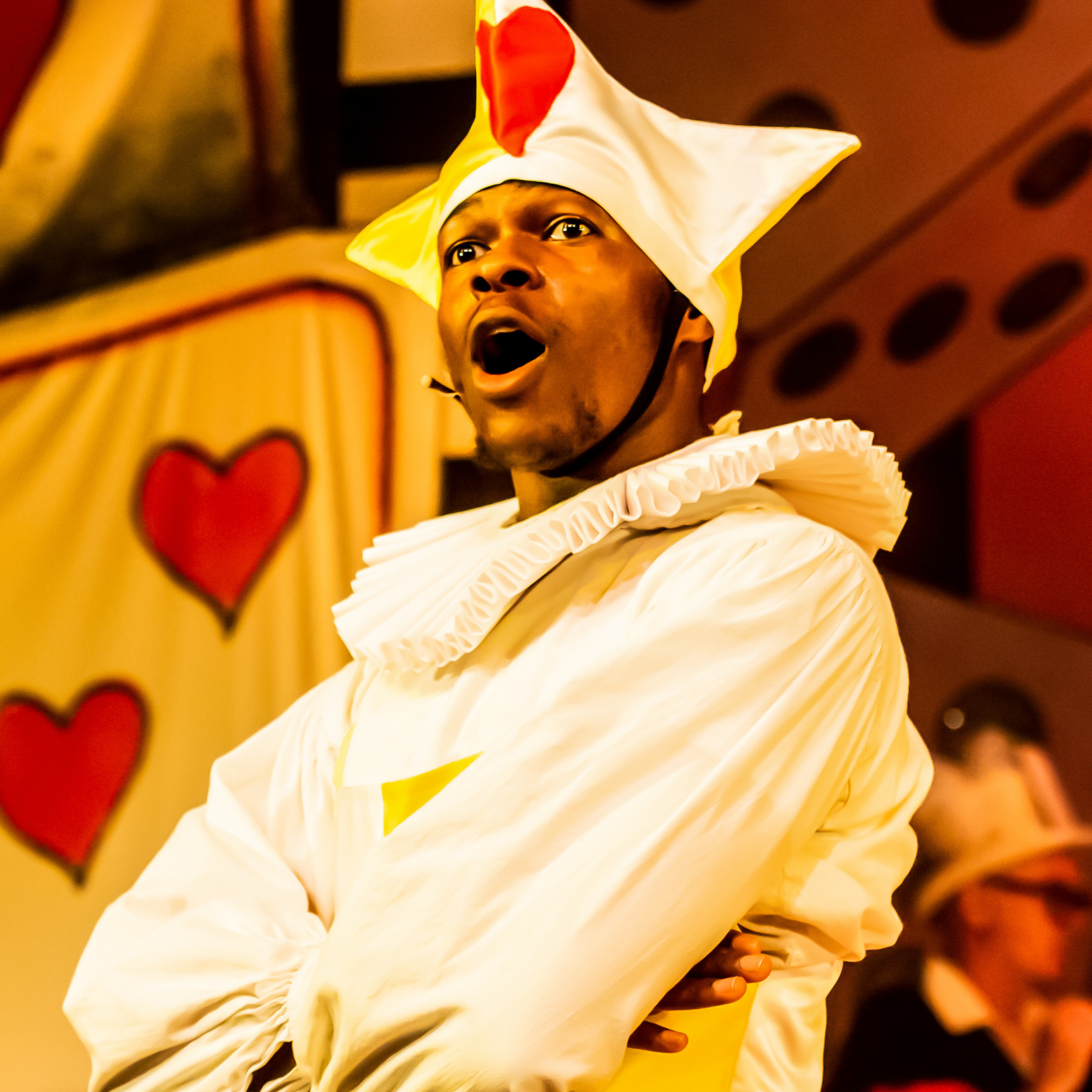 Anthony Spargo – Best Villain, sponsored by Breckman & Company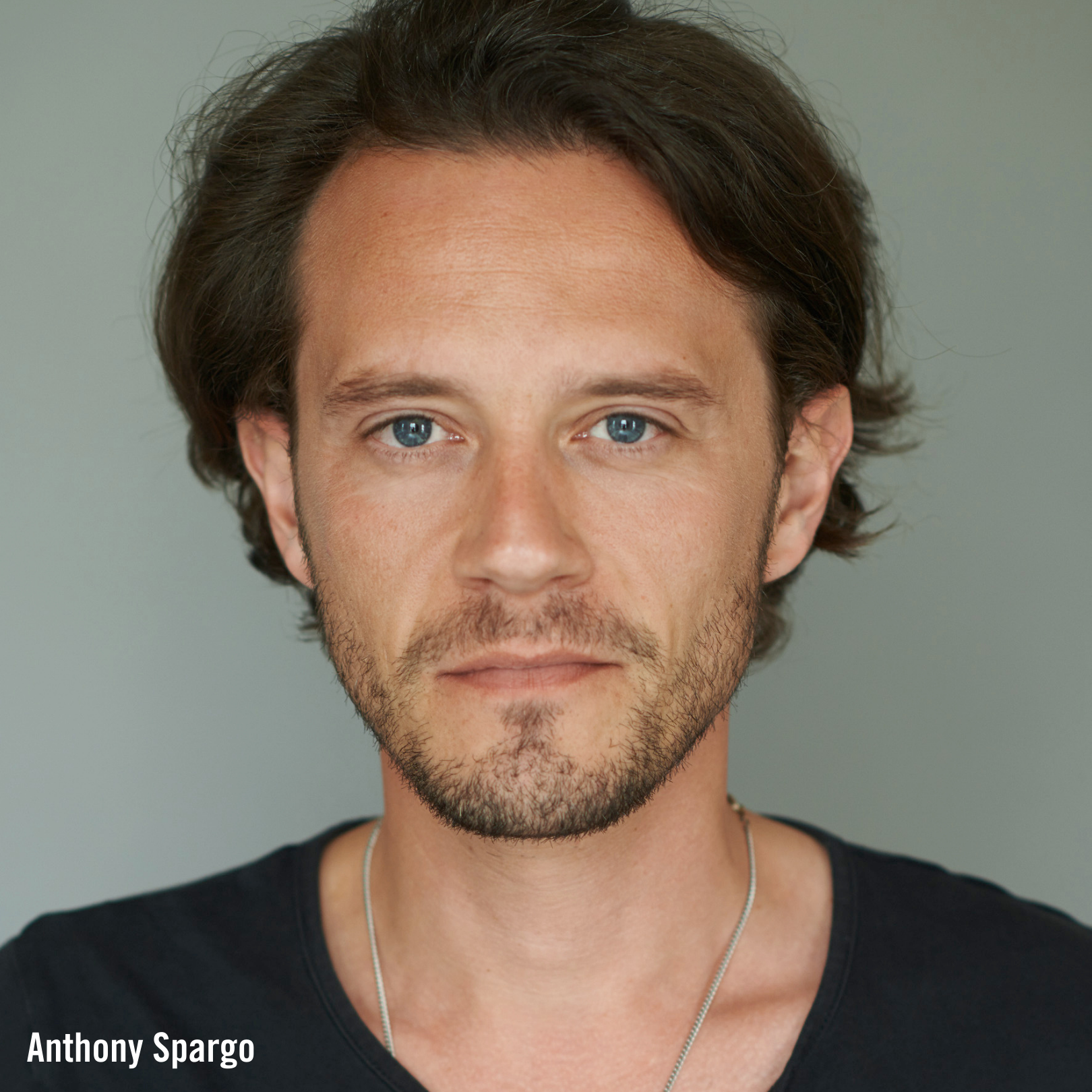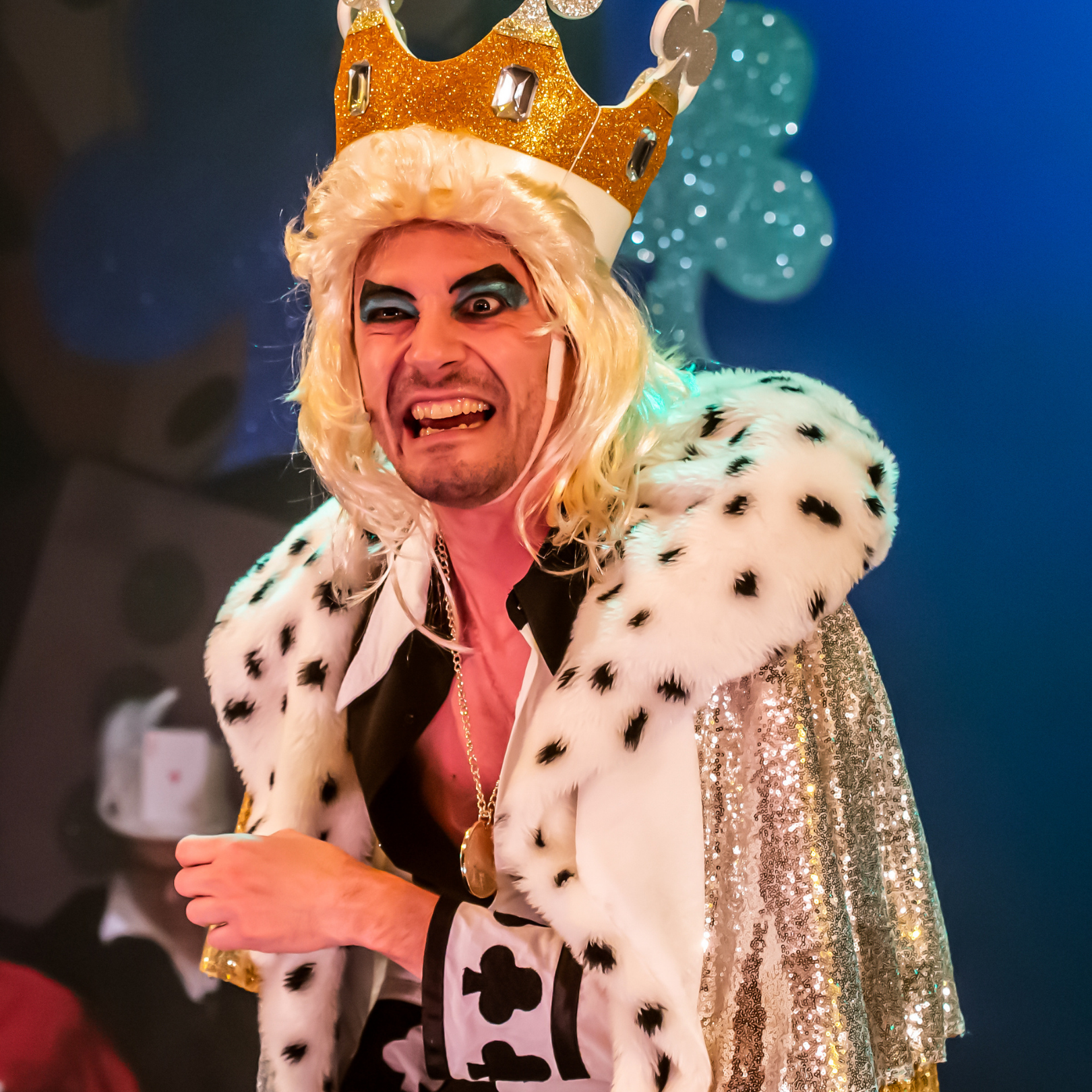 Andrew Pollard – Best Dame, sponsored by Trafalgar Entertainment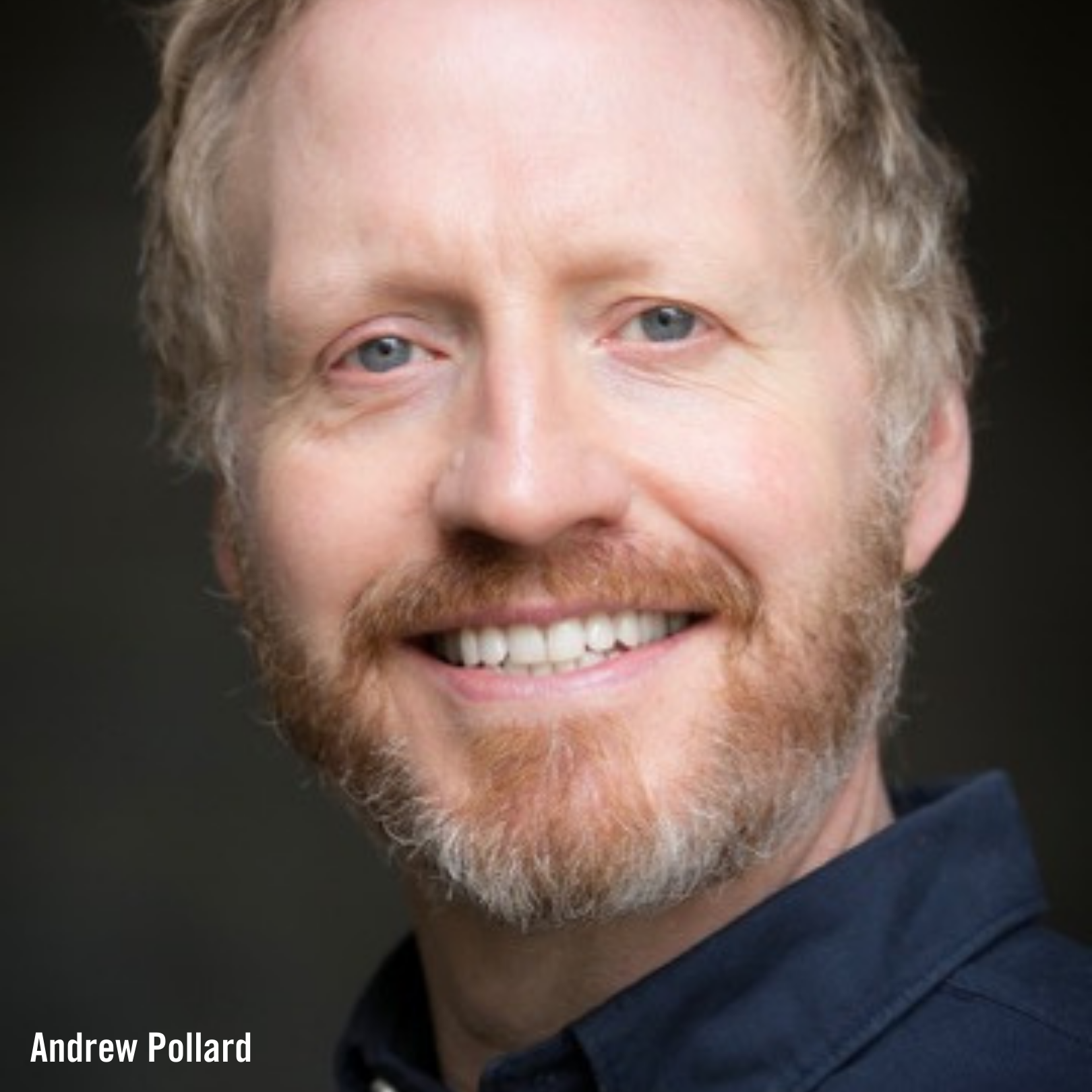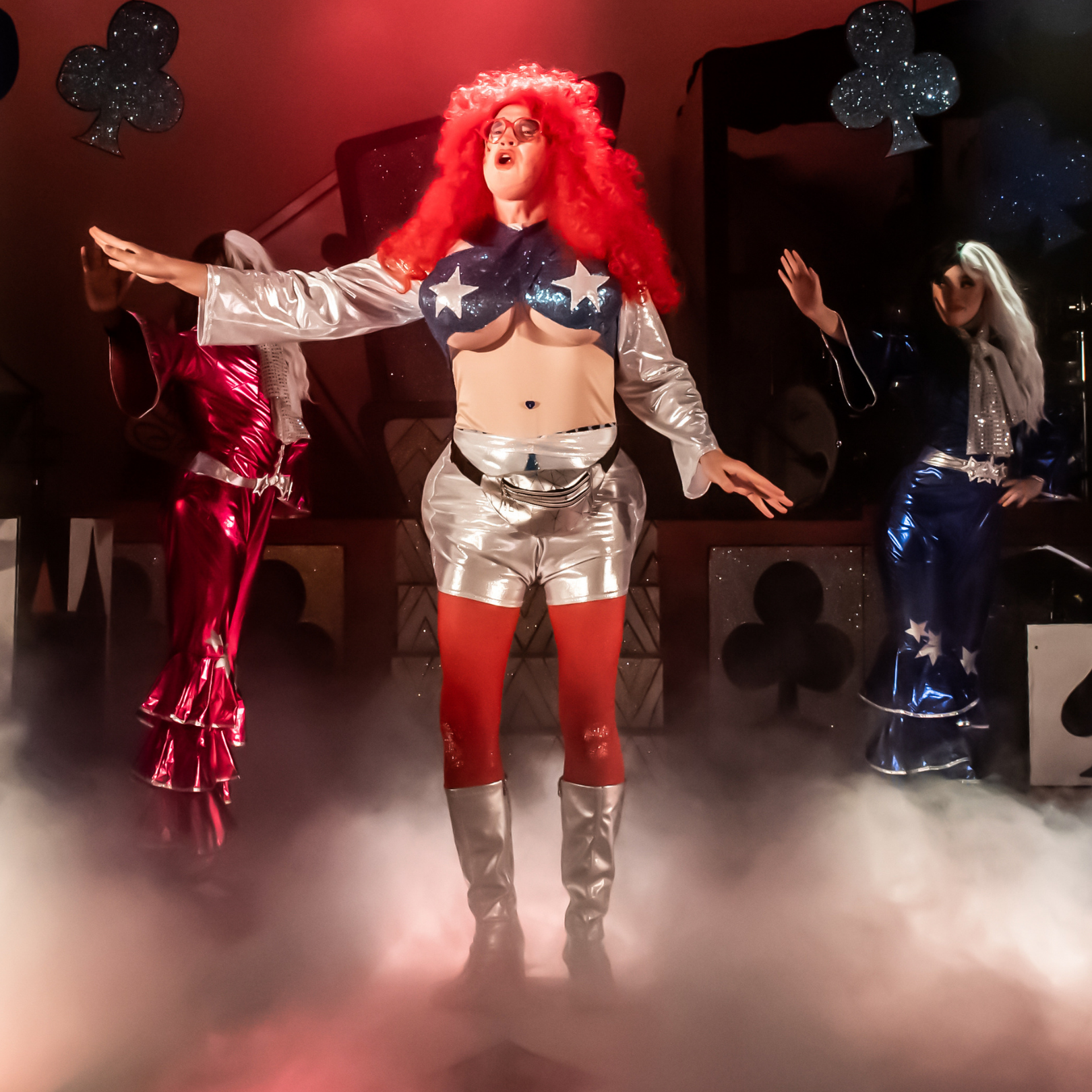 Steve Markwick – Best Musical Direction, The Queen Of Hearts Greenwich Theatre (In-House)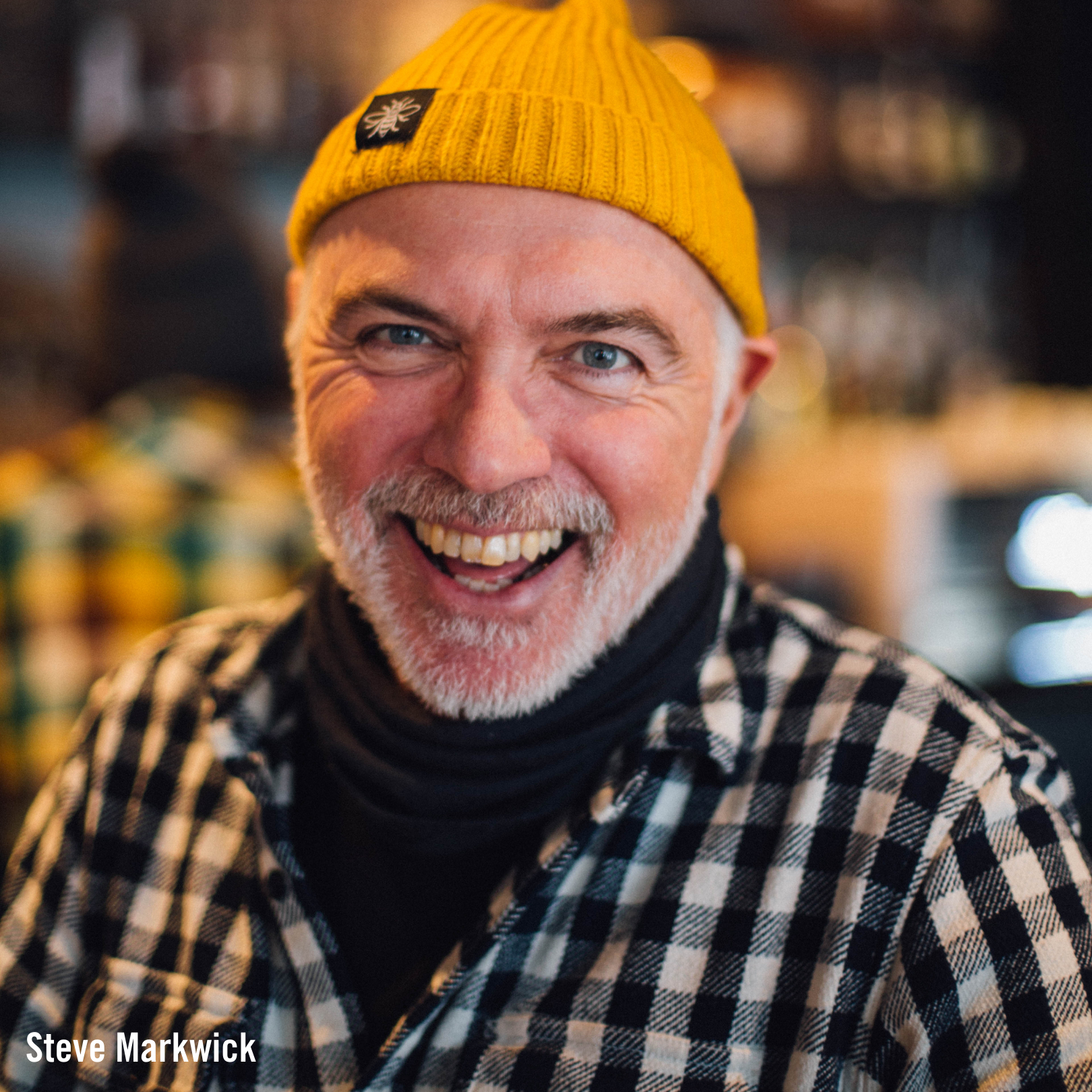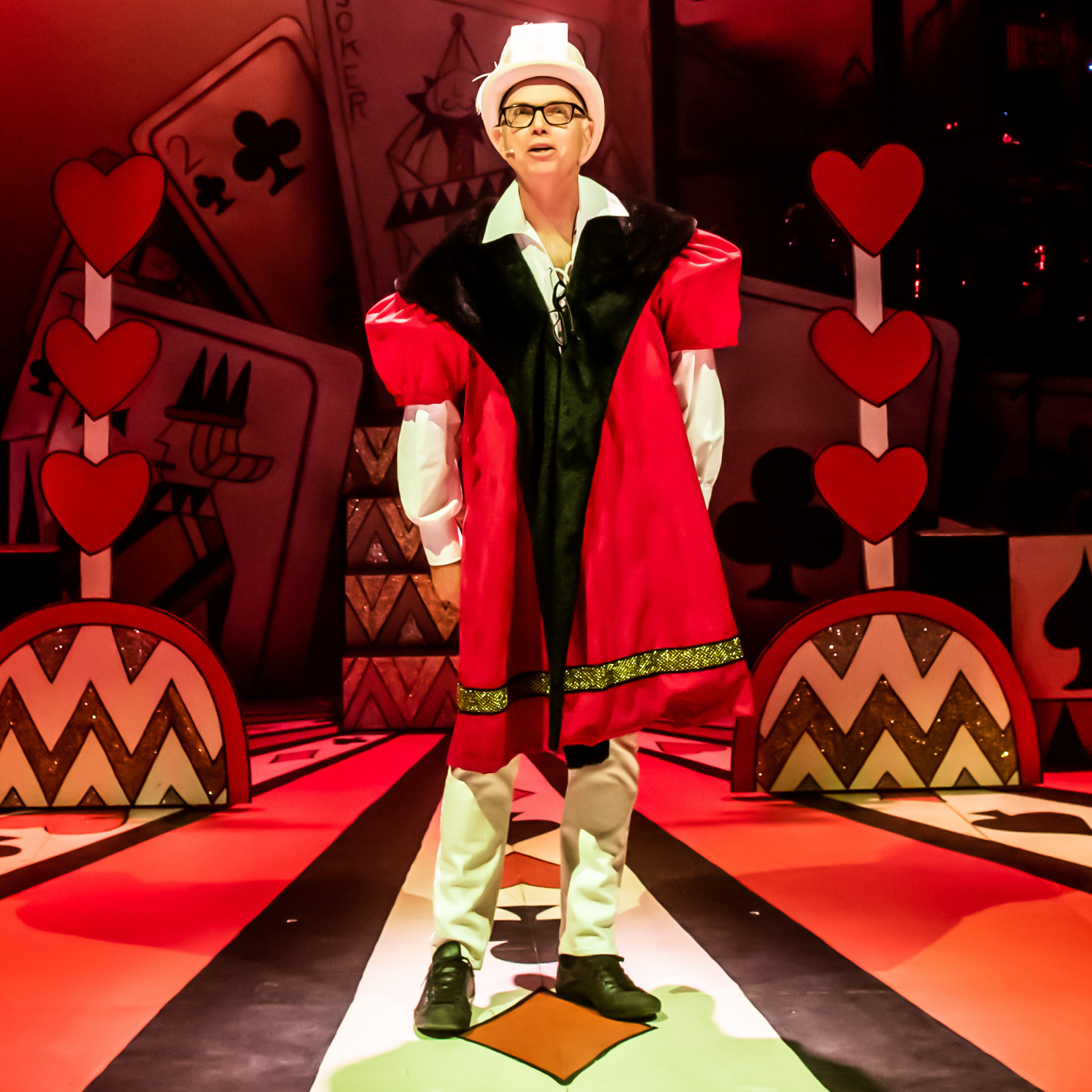 ---
The UK Pantomime Association Awards ceremony takes place on 19th April.
Sign up to our newsletter, follow our social media and/or check in regularly to our website for immediate updates about this exciting event.
The Queen Of Hearts publicity images were taken by Lidia Crisafulli.